Electric Ford Mustang revealed by Charge Automotive
Charge Automotive has unveiled a limited-edition electric Ford Mustang classic with a 200-mile range
An electric Ford Mustang has been launched by British firm Charge Automotive, with just 499 examples set to be made available worldwide.
Using officially licensed Ford Mustang shells from the 1960s, the London-based company claims to "redefine great classic cars" by installing a fully electric powertrain in place of the original components.
A 64kWh battery returns a range of 200 miles and the electric Mustang is compatible with 50kW DC charging.
The electric motors produce 402bhp, with 1,200Nm of torque propelling the car from 0-62mph in just 3.1 seconds. The top speed has yet to be revealed.
Charge Automotive's electric Mustang can switch between four and rear-wheel-drive, as revealed (below) in the company's teaser video.
It also shows the extent to which the car's functions – including the headlights and climate control – can be controlled from the Tesla-esque central touchscreen.
Driving modes include Eco, Sport and Ultimate modes, while drive, neutral and reverse also appear to be chosen via the screen. Meanwhile, suspension settings include Lower, Ride and Raise options.
Prices for Charge Automotive's electric Mustang start at £200,000, before options are added. The company is taking reservations now, requiring a fully refundable deposit of £5,000.
Charge Automotive says it plans to start deliveries in September. Until then, it's offering test drives of the car in 'destination cities' across the globe, including in London, Paris, New York, Beijing and many others.
The converted classic car isn't related to the current Ford Mustang, which is expected to welcome a new hybrid powertrain in 2020.
MINI Cooper Electric: pricing and specs for British-built electric supermini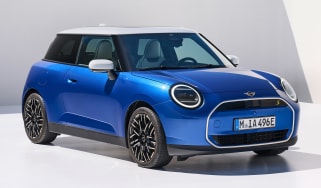 MINI Cooper Electric: pricing and specs for British-built electric supermini
MINI's latest electric hatchback introduces a revolutionary interior design, as well as larger batteries to provide a 250-mile range
DrivingElectric Awards 2024: the winners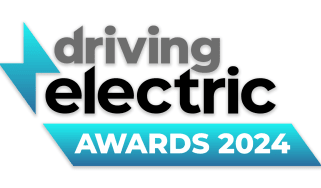 DrivingElectric Awards 2024: the winners
We celebrate the very best products in the EV world
The Kia EV9 is DrivingElectric Car of the Year 2024
The Kia EV9 is DrivingElectric Car of the Year 2024
Kia's new electric flagship wins big at DrivingElectric's annual awards ceremony