Fiat E-Doblo compact electric van announced
Italian brand's commercial vehicle range expands with new model, available in panel-van and crew-cab configurations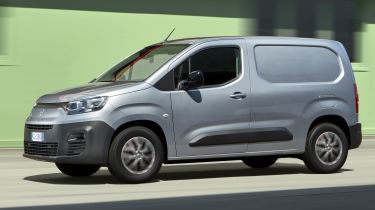 Fiat has become the latest brand to enter the compact electric van class, announcing a new E-Doblo model to join the larger E-Scudo and E-Ducato in its zero-emissions commercial-vehicle line-up.
The E-Doblo is a sister model to the Citroen e-Berlingo, Peugeot e-Partner, Toyota Proace City Electric and Vauxhall Combo-e Cargo, sharing their 134bhp electric motor and 50kWh battery for a 173-mile driving range on a full charge.
Maximum torque is 260Nm and top speed is 80mph, while a choice of Eco, Normal and Power driving modes allows the motor's output to be restricted in order to maximise range. Rapid charging is possible at up to 100kW, equating to an 80% battery charge in around half an hour.
Fiat will offer the E-Doblo in the UK in two configurations (panel van and crew van) in both short and long-wheelbase form. Both have a maximum payload of 800kg, while the long-wheelbase version has a maximum load volume of 4.4 cubic metres.
The long-wheelbase crew van E-Doblo also incorporates a moving bulkhead that allows the amount of rear passenger and cargo space to be adjusted according to your needs. All versions also allow items like power tools or a portable refrigerator to be powered by the van's traction battery.
Available safety equipment includes traffic-signal recognition, active safety braking, lane-keeping assistance and driver attention alerts, along with a head-up display and parking sensors, while a Grip Control system ensures optimal traction on snowy, muddy or sandy surfaces.
New electric vans arriving in 2022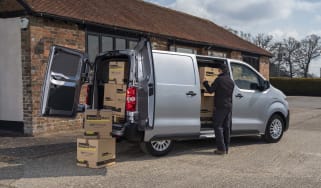 New electric vans arriving in 2022
Top 10 best seven-seater electric and hybrid cars 2022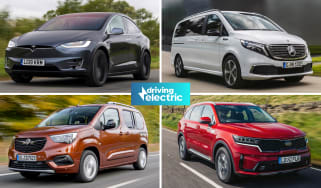 Top 10 best seven-seater electric and hybrid cars 2022
If the regular crop of electrified SUVs and family cars don't provide enough practicality for you, then take a closer look at the range of electric an…
Top 10 cheapest electric cars 2022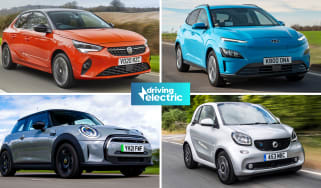 Top 10 cheapest electric cars 2022
Contrary to popular opinion, not all electric cars are expensive. Here are the cheapest ones available in the UK right now
New electric cars coming in 2022 and beyond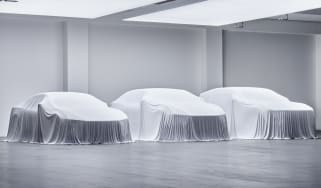 New electric cars coming in 2022 and beyond
With electric cars making up an ever-increasing proportion of sales, the industry is working flat out to launch new models – here's what's on the way …