Comment: Bringing petrol and diesel ban forward to 2030 is the right move
Our man thinks the government's plan to accelerate the move to electric is exciting, and any concerns about its feasibility are unfounded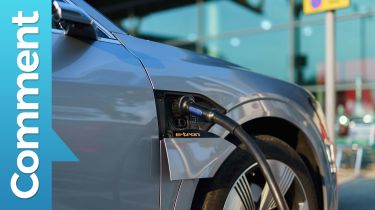 Bringing forward the ban on selling new petrol and diesel cars in the UK to 2030 – 10 years earlier than originally planned – may seem like a tall order. But by committing £1.3 billion to private and public charging infrastructure – as well as a further £582 million in zero and ultra-low-emission vehicle grants – the UK government is, quite literally, putting its money where its mouth is.
Making clear its intention to stop the sale of purely combustion-engined cars at the start of the next decade – followed by plug-in hybrids in 2035 – the announcement is pleasingly unambiguous. There are questions around what the government's definition of exactly what "hybrid cars that can drive a significant distance without emitting carbon" means, but the likelihood is that all but the most efficient models will be outlawed from sale in 2030.
Furthermore, allocating £500 million to the development and mass-scale production of electric vehicle batteries should help bring price parity with mainstream petrol and diesel models in the near future. Only when this happens can we expect widespread adoption of plug-in and fully electric vehicles.
Concerns over whether or not the National Grid will cope when everyone and their dog wants to charge overnight seem unfounded, too. With plans to make the UK a "world leader" in wind energy, plus further advancements in nuclear power, we'll have the resources to fuel our ultra-low-emission vehicles in a clean and sustainable manner.
The government's ambitious 10-point plan for a "green industrial revolution" – including extra investment in public transport, plus making cycling and walking more attractive ways to travel – should come as exciting news for all of us. Creating and supporting up to 250,000 jobs, while reducing our carbon footprint and improving air quality, sets the UK on a compelling path to net zero by 2050.
Has the UK given up on EVs? New government 'Plan for Drivers' says no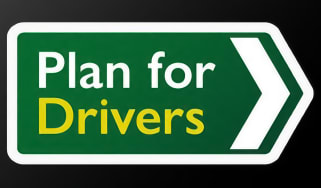 Has the UK given up on EVs? New government 'Plan for Drivers' says no
BMW i4 facelift to topple Tesla with huge range and tech upgrades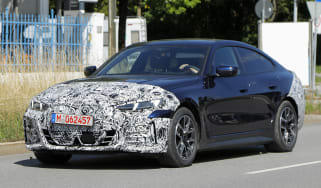 BMW i4 facelift to topple Tesla with huge range and tech upgrades
An updated version of the BMW i4 has been spotted testing, likely sporting a longer range and the latest technology
We've had a ride in the new electric MG Cyberster and it's NOT what we first thought…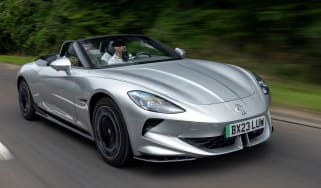 We've had a ride in the new electric MG Cyberster and it's NOT what we first thought…
The MG Cyberster is due to go on sale next year with up to 536bhp and scissor doors – and we've already had a ride in it