Take a leaf out of Germany's book: fine drivers for blocking charging points
Germany has started fining non-electric and hybrid drivers for stopping in plug-in parking bays, so should the UK follow suit?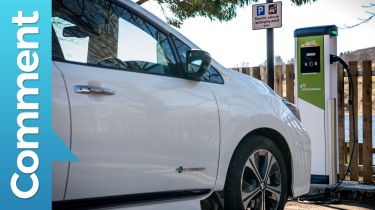 Updated traffic laws in Germany came into force this week, including the new measure of fines for drivers of non-electric or hybrid cars who park in charging-point parking areas.
The €55 (around £48) fine was announced by the country's Federal Ministry of Transport and Digital Infrastructure, along with increased penalties for speeding and stopping in fire lanes, plus a ban on using apps that detail the location of fixed and mobile speed cameras.
With electric and plug-in hybrid car usage on the rise throughout the UK and Europe (pure-electric car sales are up 197% in Britain year-on-year, for example) issuing tickets to petrol and diesel drivers blocking electric parking bays is beginning to look like a common-sense move.
Most electric-car drivers know the frustration of arriving at a public charging station, only to find the few available points taken by fellow plug-in drivers. And that grievance is multiplied tenfold when one of those charging bays is blocked by a diesel Volkswagen or a petrol Porsche – or any other vehicle without a plug for that matter.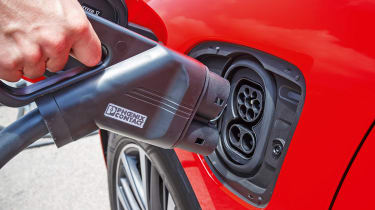 But can we really expect people to take notice without better visibility or stricter penalties? Only this week, the AA issued research backing clearer signage of electric charging points, claiming that while numbers are increasing, the current crop are "hidden in plain sight".
A DrivingElectric investigation into some of the UK's biggest parking providers recently revealed that in many cases it's down to individual parking attendants' discretion, with no formal rules or regulations as to whether a non-plug-in car should be fined or towed when parked in an electric-only bay.
One thing I'm certain about is that these spots shouldn't simply be seen as priority parking. There should be strict time limits in place – like you'd have at any motorway service station or on-street loading zone – and if you're parked you must be plugged in; we can't expect Mr or Mrs Parking Attendant to know the difference between a Nissan Leaf and Vauxhall Astra.
And what about plug-in hybrid cars? There's been much discussion online among electric-car evangelists about how hybrid drivers should be banned from using public rapid chargers on high-traffic routes. After all, they've got a petrol engine to fall back on – and what use is 20 miles of electric range on a motorway or A-road, anyway?
What do you think? Should non-EV or plug-in hybrid drivers be fined for parking in specified charging bays? Let us know on Twitter @DrivingEVs, or send an e-mail to hello@drivingelectric.com.
First contact: facelifted Kia EV6 will look even more like a UFO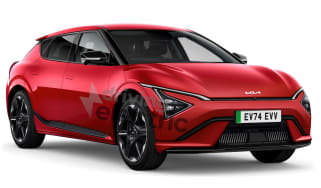 First contact: facelifted Kia EV6 will look even more like a UFO
Kia is readying an update for the EV6 crossover, which is set to include a new face and tech from the larger EV9
New Fisker Ocean Sport washes up in the UK: £36k for a 288-mile range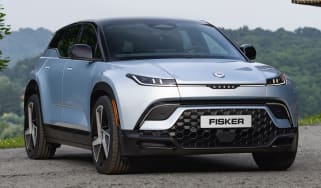 New Fisker Ocean Sport washes up in the UK: £36k for a 288-mile range
American EV startup Fisker has just launched its entry-level Ocean SUV in the UK, with a range of up to 288 miles
Electric Renault Twingo revealed as £17k rival to Citroen e-C3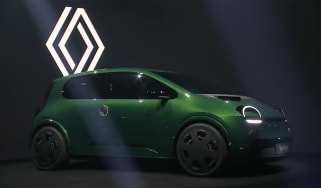 Electric Renault Twingo revealed as £17k rival to Citroen e-C3
Renault has unveiled its smallest EV yet; a sub £20k city car with a claimed high level of efficiency