Majority want green signs for electric-car charging points
More than eight out of 10 respondents to AA poll back colour change from blue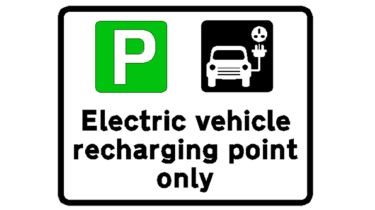 A survey conducted by the AA suggests overwhelming backing for changing the colour of signs indicating public electric-car charging bays from blue to green.
Currently, parking spaces with charging points get the same white 'P' in a blue square as any other parking space, along with 'electric vehicle charging point' text.
But 85% of 17,500 drivers who took part in the AA study backed the organisation's proposed new design (pictured), which changes the colour of the square from blue to green.
This survey follows earlier research conducted by the AA that found nine out of 10 drivers agreed that public electric-car charging points should be denoted by a single, universal design of sign across the UK.
According to the AA, this would make charging-point locations stand out more and easier for motorists to find. It could also reduce instances of so-called 'ICE-ing', when an internal-combustion-engined (ICE) vehicle parks in a charging-point bay, blocking access to the charger for drivers of electric cars.
Commenting on the findings, the AA's head of roads policy Jack Cousens stated: "Drivers believe there are a lack of charging points, but the case is they are hidden in plain sight. While fuel forecourts have the benefit of large totem poles, charge points can blend into the background.
"Changing to a green parking sign will help them stand out and reassure drivers who are thinking about buying an EV that there are more charge points than they think. We have also seen that charging points keeping the blue parking sign have accidentally fooled drivers into parking in a charging bay and have 'ICE'd-out' electric cars.
"It may seem such a simple, low-key change, but sometimes it's all that's needed to help make a big difference."
First contact: facelifted Kia EV6 will look even more like a UFO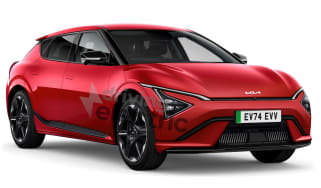 First contact: facelifted Kia EV6 will look even more like a UFO
Kia is readying an update for the EV6 crossover, which is set to include a new face and tech from the larger EV9
New Fisker Ocean Sport washes up in the UK: £36k for a 288-mile range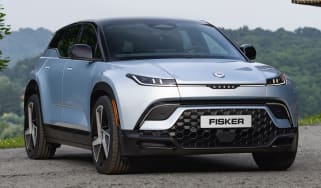 New Fisker Ocean Sport washes up in the UK: £36k for a 288-mile range
American EV startup Fisker has just launched its entry-level Ocean SUV in the UK, with a range of up to 288 miles
Electric Renault Twingo revealed as £17k rival to Citroen e-C3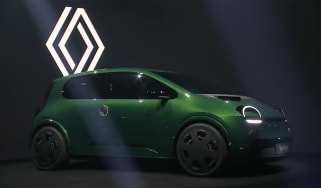 Electric Renault Twingo revealed as £17k rival to Citroen e-C3
Renault has unveiled its smallest EV yet; a sub £20k city car with a claimed high level of efficiency