New Oxford electric-car charging hub to open in 2021
Set to be the UK's largest charging hub when it opens later this year, the 'Energy Superhub Oxford' will feature 10 300kW ultra-rapid chargers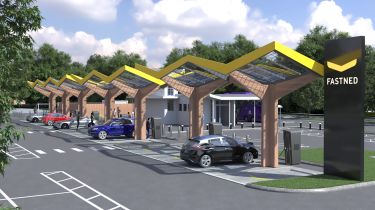 Pivot Power, part of EDF Energy, has announced the construction of 'Energy Superhub Oxford' – a large electric-car charging hub on the outskirts of the city that it says will be the most powerful facility of its kind in Europe when it opens later in 2021.
Featuring 38 fast and ultra-rapid chargers capable of charging speeds of up to 300kW, all told the charging hub will produce 10,000kW, or 10 megawatts, of energy. Tesla Superchargers, Fastned ultra-rapid chargers and other charging points will all be present on the site.
Located at Redbridge Park & Ride, the Energy Superhub will include 10 300kW ultra-rapid chargers from Fastned, which can add 300 miles of range in 20 minutes to compatible cars. We're seeing a surge in cars capable of charging close to those speeds, ranging from the Porsche Taycan and Audi e-tron GT to the more affordable Kia EV6 and Hyundai Ioniq 5.
Michiel Langezaal, CEO of Fastned, said of the Superhub project: "Our mission is to accelerate the transition towards electric mobility by giving freedom to electric drivers. EV drivers experience this freedom when they know that fast and convenient charging is omnipresent.
"The Oxford Superhub is a great milestone towards that goal. Big stations are the only way to provide charging capacity to the exponentially growing number of EVs coming to our roads."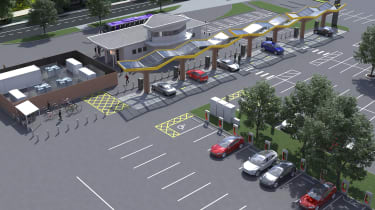 The Energy Superhub will also include 12 Tesla V3 Superchargers, capable of charging speeds up to 250kW. For Tesla Model 3 owners, that means adding 75 miles of driving range in five minutes. Finally, the Energy Superhub will include 16 Wenea 7-22kW chargers, intended for slower charging while drivers visit the city centre using public transport.
Overall, the Energy Superhub Oxford is set to cost £41 million and will be powered by 100% renewable energy, including power produced by the hub's solar roof. The hub is also connected directly to the high-voltage National Grid, to avoid straining the local electricity network when potentially charging hundreds of electric cars simultaneously. 
The Energy Superhub Oxford is one of 40 similar projects that Pivot Power has planned across the UK, and is set to be a blueprint for other charging hubs, according to the company. It'll also open at a critical time, as Oxford is set to launch the UK's first Zero Emission Zone in August, which will see drivers charged for entering it with fees based on their vehicles' emissions. Electric cars will of course be exempt, as they are from the London Congestion Charge.
Top 10 best seven-seater electric and hybrid cars 2022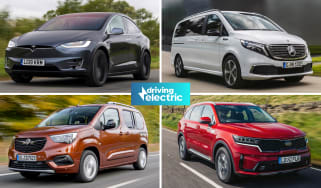 Top 10 best seven-seater electric and hybrid cars 2022
If the regular crop of electrified SUVs and family cars don't provide enough practicality for you, then take a closer look at the range of electric an…
Top 10 cheapest electric cars 2022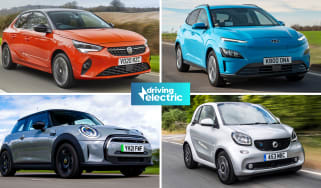 Top 10 cheapest electric cars 2022
Contrary to popular opinion, not all electric cars are expensive. Here are the cheapest ones available in the UK right now
1,972bhp Ford Electric SuperVan can do 0-62mph in under two seconds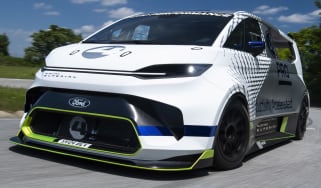 1,972bhp Ford Electric SuperVan can do 0-62mph in under two seconds
Based on the new E-Transit Custom, the Electric SuperVan has made its debut 2022 Goodwood Festival of Speed