Bentley electric car: British brand pledges to go electric-only by 2030
British luxury car manufacturer Bentley aims to be carbon-neutral and selling only electric cars within a decade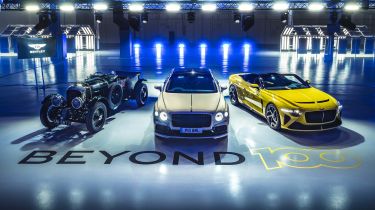 Bentley has unveiled plans to fully transition its model range to pure-electric cars by 2030. The British luxury-car brand will launch two new plug-in hybrid models in 2021, offer only plug-in hybrid or fully electric models by 2026 and focus solely on zero-emissions, fully electric cars from 2030.
The overall strategy is called 'Beyond100'. It also incorporates pledges to reduce the environmental impact of Bentley factories by 75% compared to a 2010 baseline, to mirror the wider Volkswagen Group's ambition to go beyond the Paris Climate Agreement's two-degree target and to increase the proportion of its management team from diverse backgrounds to 30% – from less than 20% today.
Commenting on the plans, Bentley chairman and CEO Adrian Hallmark said: "Since 1919, Bentley has defined luxury grand touring. Being at the forefront of progress is part of our DNA… Within a decade, Bentley will transform from a 100 year old luxury car company to a new, sustainable, wholly ethical role model for luxury."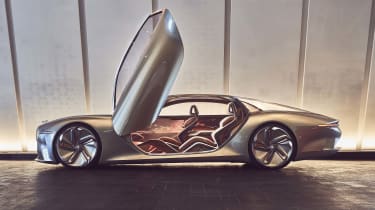 New Bentley electric and hybrid models
Bentley's first pure-electric car is on course to go on sale in 2025. A year later, its last purely combustion-engined cars will cease production, leaving a line-up of only plug-in hybrid and electric models on sale in 2026. Four years after that in 2030, the last plug-in hybrids will go off sale and Bentley will become a pure-electric brand.
Bentley previewed some of its thinking around future electric models with 2019's EXP100 concept (pictured above). Although it's unlikely that will closely resemble Bentley's production electric car, the company says it's committed to the extensive use of sustainable materials showcased by the EXP100, including 5,000-year-old copper-infused Riverwood, traditionally produced wool carpets and a leather-like textile upholstery made from a byproduct of wine-making.
Electric powertrain research
Back in August, Bentley announced details of a three-year research project designed to "transform electric vehicle powertrains". The plans reinforce the company's ambition to "lead sustainable luxury mobility" with the goal of launching the first pure-electric Bentley model by 2026.
The so-called OCTOPUS project was set up following an initial 18-month trial period that, according to Bentley, delivered "a technological breakthrough in electric drive systems for high-performance vehicles".
Funded by the Office for Low Emissions Vehicles, OCTOPUS sees Bentley collaborate with myriad companies with differing specialities – from electronics optimisation, to motor and transmission design. Bentley claims the electric drive system is free from rare-earth magnets and copper windings, allowing the company to develop a package that is both "cost effective and recyclable at its end of life".
Top 10 best plug-in hybrid cars 2022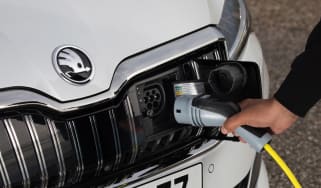 Top 10 best plug-in hybrid cars 2022
Plug-in hybrid cars are great for keeping fuel and company-car tax bills low. Here are the best ones to buy in the UK right now
Top 10 best luxury electric cars 2022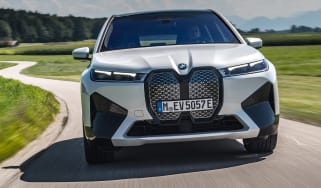 Top 10 best luxury electric cars 2022
From Audi to Tesla, here are our top picks of the most luxurious zero-emissions motoring options on the market right now
How much is the Benefit-in-Kind company-car tax on an electric car?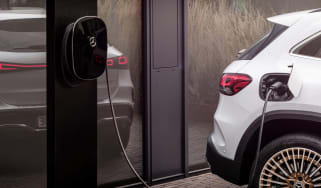 How much is the Benefit-in-Kind company-car tax on an electric car?
The company-car tax, or BiK, on electric cars is 1% during the 2021/22 financial year and will rise to just 2% in 2022/23, making a zero-emissions veh…