Bentley electric car: five new EVs arriving by 2030
British luxury-car manufacturer Bentley is accelerating its Beyond100 strategy; it aims to be carbon-neutral and sell only electric cars by the end of this decade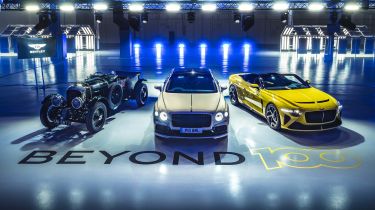 Bentley has announced it intends to launch one new electric car every year from 2025 to 2030, at which point it'll transition to an electric-only brand. All five new models will be designed, developed and produced at the company's Crewe headquarters in the UK.
The 'Five-in-Five' plan is part of Bentley's 'Beyond100' strategy, which also includes reducing the environmental impact of its factories, including its Crewe facility, which is being transformed into a "zero environmental impact Dream Factory" with the help of a £2.5 billion investment.
Other initiatives Bentley is planning include increasing the number of solar panels at Crewe from 30,000 to 40,000 in the next two years, in order to expand on-site energy production. Bentley is also investigating using sustainable biofuel in its company fleet cars, including the company's Heritage Collection of iconic models.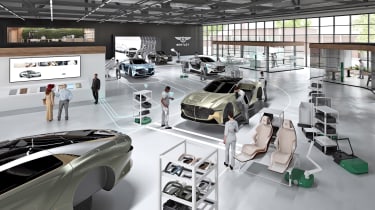 Bentley's partners are being encouraged to support the company's goal of being end-to-end carbon neutral by 2030, with suppliers expected to meet minimum sustainability standards.
Commenting on the new plans, Bentley chairman and CEO Adrian Hallmark said: "Simultaneously accelerating our Beyond100 strategy and securing BEV production at Crewe, alongside a £2.5 billion investment, makes this a major landmark in Bentley's 102-year history.
"The world is changing and we need to play our part in neutralising our environmental impact. That means delivering on our aim to be end-to-end carbon neutral by 2030, and reaffirming our role as the leader in sustainable luxury mobility."
Currently, Bentley's range of electrified models includes plug-in hybrid versions of the Bentayga SUV and Flying Spur limousine, but five more hybrid variants of the brand's current line-up will be arriving over the course of the year. Bentley anticipates that more than 20% of its sales in 2022 will be hybrids. 
The company's main rival Rolls-Royce has also announced its intention to become an electric-only brand by 2030. Its first electric model, called the Spectre, will arrive in 2023 and is already undergoing real-world testing.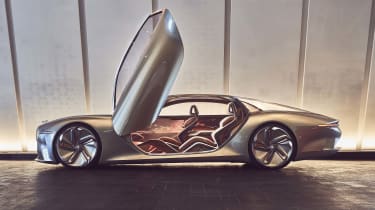 New Bentley electric and hybrid models
Bentley's first pure-electric car is on course to go on sale in 2025. A year later, its last purely combustion-engined cars will cease production, leaving a line-up of only plug-in hybrid and electric models on sale in 2026. Four years after that, in 2030, the last plug-in hybrids will go off sale, at which point Bentley will become a pure-electric brand.
Bentley previewed some of its thinking around future electric models with 2019's EXP100 concept (pictured above). Although it's unlikely that will closely resemble Bentley's production electric car, the company says it's committed to the extensive use of sustainable materials showcased by the EXP100, including 5,000-year-old copper-infused Riverwood, traditionally produced wool carpets and a leather-like textile upholstery made from a byproduct of wine-making.
The British car maker will be adding five new hybrids to its line-up during 2022, which we expect will include more powerful versions of the Flying Spur Hybrid and Bentayga Hybrid that'll feature a V8 engine rather the V6 in the current models. An electrified version of the Bentley Continental GT is also in the works.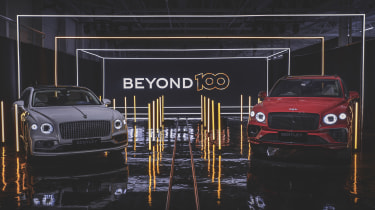 Electric powertrain research
Back in August 2020, Bentley announced details of a three-year research project designed to "transform electric vehicle powertrains". The plans reinforce the company's ambition to "lead sustainable luxury mobility" with the goal of launching the first pure-electric Bentley model by 2026.
Partnership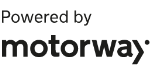 Need to sell your car?
Find your best offer from over 5,000+ dealers. It's that easy.
The so-called OCTOPUS project was set up following an initial 18-month trial period that, according to Bentley, delivered "a technological breakthrough in electric drive systems for high-performance vehicles".
Funded by the Office for Low Emissions Vehicles, OCTOPUS sees Bentley collaborate with myriad companies with differing specialities – from electronics optimisation, to motor and transmission design. Bentley claims the electric drive system is free from rare-earth magnets and copper windings, allowing the company to develop a package that is both "cost effective and recyclable at its end of life".
Volvo EX30 electric SUV undercuts Vauxhall Mokka Electric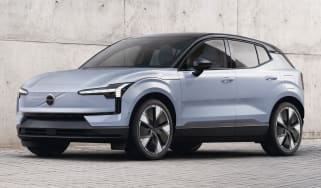 Volvo EX30 electric SUV undercuts Vauxhall Mokka Electric
Caterham 'Project V' will be a lightweight electric coupe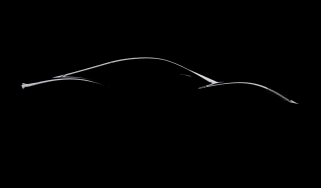 Caterham 'Project V' will be a lightweight electric coupe
Tesla Model 3 facelift will be a double-edged sword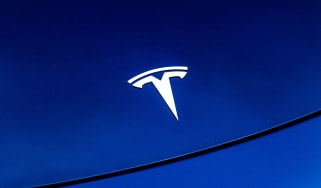 Tesla Model 3 facelift will be a double-edged sword
Tesla's updated EV will have an improved interior, greater range and a more affordable price – as well as one unfortunate drawback
Volkswagen ID. Buzz LWB is a retro, seven-seat electric MPV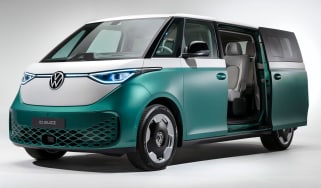 Volkswagen ID. Buzz LWB is a retro, seven-seat electric MPV
Volkswagen has unveiled a larger version of its ID. Buzz EV, boasting more seats and a larger battery with more range
Abarth range to expand with lighter, faster EVs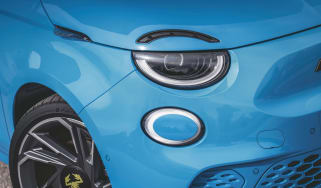 Abarth range to expand with lighter, faster EVs
Italian sports car brand will stay wedded to Fiat, but is eyeing up a faster 500e, plus tuned versions of upcoming crossover