Bentley EXP 100 GT electric concept wins Pebble Beach award
Bentley releases new images of electric EXP 100 GT concept car to mark Pebble Beach prize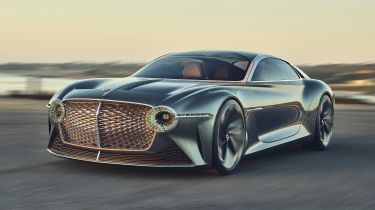 Bentley has released more images of its electric EXP 100 GT concept car following its 'Best of Show' victory at the Pebble Beach Concours d'Elegance in Monterey, California.
The car was revealed for the first time earlier this summer in celebration of the brand's centenary. The luxury grand tourer is designed to demonstrate the firm's approach to 'enjoying travel' in 2035.
Using a mix of aluminium and carbon-fibre, along with solid-state batteries, to keep the car's weight below two tonnes, the EXP 100 GT promises 435 miles of range.
Rapid charging will allow the battery to be recharged to 80% capacity in 15 minutes. With four electric motors, 0-60mph is achieved in under 2.5 seconds en route to a top speed of 186mph.
At 5.8 metres long, the Bentley EXP 100 GT is longer than a Mulsanne, although no taller than the firm's Continental GT. With no engine, the concept sports a shorter bonnet than usual, bringing the window line further forward.
Meanwhile, a pair of enormous, two-metre-long doors open upwards in order to make getting in and out of the vehicle easier.
Despite taking some creative licence with the concept, Bentley's designers have referenced classic models with the rakish rear screen and long tail. Single-unit headlights are a break from the norm, although the 'double-B' tail-lights are a more traditional feature.
Bentley has experimented with the closed front grille, saying that lighting cues would work with the EXP 100 GT's intended autonomous driving modes.
In self-driving mode, the steering wheel is housed out of sight while the seats slide backwards, allowing passengers to recline in luxury. Should the driver decide to take the wheel, the seats shift forward and create space in the rear for two fold-down seats, doubling the concept's capacity to four.
But, in typical Bentley fashion, it's the materials and finishing that really stand out on the EXP 100 GT: everything from the organic, vegan leather made from grape skins to cotton embroidery and woollen carpets is employed inside.
The centre console is made from 5,000-year-old Fenland oak, sourced from ancient river bends in Cambridgeshire and treated with copper.
With more than 100,000 LED lights and a crystal ornament representing the concept's digital 'personal assistant', the EXP 100 GT also uses a 'cartridge system' to store food, drink or gadgets behind the dashboard. These can slide forward into the dashboard through the bulkhead, increasing storage space inside.
Bentley has even gone to town with an air purification system in pursuit of the 'cleanest cabin air of any vehicle in history', with vents that rise out of the panel under the tailgate glass.
There are no plans to put the EXP 100 GT into production at present, although the company hasn't ruled out introducing its styling cues and interior treatments to other models based on customer feedback.
Another British luxury brand, Lagonda, is gearing up for a relaunch in 2021 with a focus on electric power and autonomous driving technology.
Bentley electric car: British brand pledges to go electric-only by 2030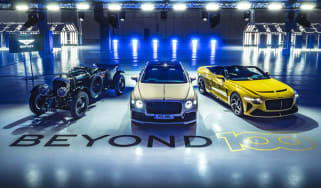 Bentley electric car: British brand pledges to go electric-only by 2030
2021 Audi Q4 e-tron and Q4 e-tron Sportback: specs and prices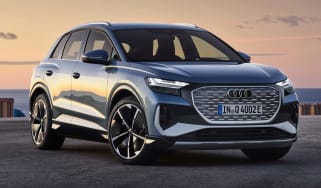 2021 Audi Q4 e-tron and Q4 e-tron Sportback: specs and prices
The pure-electric Audi Q4 e-tron and Q4 e-tron Sportback are on sale now, with prices starting from £40,750 for the regular SUV and £42,250 for the Sp…
Are electric cars expensive to insure?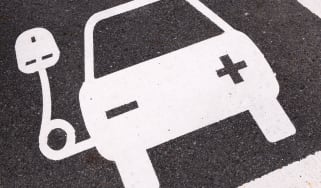 Are electric cars expensive to insure?
Everything you need to know about insuring an electric car, including how expensive it is and why