Audi Q5 55 TFSI e gets power boost from ABT Sportsline
Q5 plug-in is the first hybrid model to get the ABT tuning treatment, with 419bhp and new wheels
German tuning firm ABT Sportsline has modified its first hybrid, the Audi Q5 55 TFSI e. ABT has increased the power output of the car's 2.0-litre four-cylinder petrol engine from 252 to 306bhp, but left the electric motor as standard; total output is 419bhp, up from the standard car's 362bhp. Torque is quoted at 550Nm.
ABT hasn't explicitly stated how its power increases are achieved, but a remap of the car's ECU is the most likely answer. The same package is available on the lower-output TFSI 50 e model. Power is lower here due to a less potent standard electric motor; total output here is 352bhp, up from 295bhp; torque increases from 450 to 500Nm.
The ABT Q5 does without any big changes to its exterior: a set of the firm's 20-inch alloys is all that gives the game away. ABT has subtle interior styling options, however, including new puddle lights and trims for the start/stop button and gearknob.
ABT hasn't released figures for improvements in acceleration or top speed for either model, but it's likely that the modifications will have cut a few tenths off the 0-62mph time. Top speed should stay at 148mph.
Prices have yet to be released, and it's not yet clear if these modifications will invalidate the warranty on UK-market Q5s – although ABT is known for its close relationship with the Volkswagen Group in this respect. The firm offers its own warranty on its aftermarket services, but only in selected European countries. 
ABT Sportsline isn't the first German tuner to take on electrified cars: tuning house Novitec has already produced tuning and styling parts for the Tesla Model S, Model X and, most recently, the Model 3.
Top 15 best used plug-in hybrid cars 2022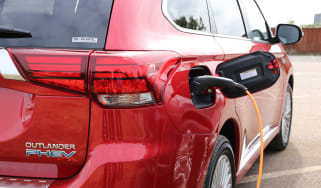 Top 15 best used plug-in hybrid cars 2022
New electric cars coming in 2023 and beyond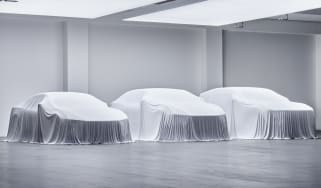 New electric cars coming in 2023 and beyond
With electric cars making up an ever-increasing proportion of sales, the industry is working flat out to launch new models – here's what's on the way …
New Toyota battery tech to deliver 500-mile EVs by 2026; 750-mile ranges to come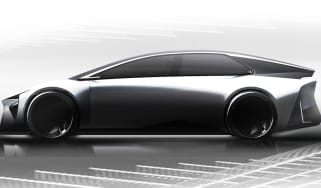 New Toyota battery tech to deliver 500-mile EVs by 2026; 750-mile ranges to come
Toyota has revealed details on its latest battery technology, set to underpin its next generation of EVs
New Fiat 600e SUV prices announced: £3,000 cheaper than a Jeep Avenger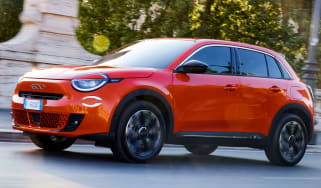 New Fiat 600e SUV prices announced: £3,000 cheaper than a Jeep Avenger
The larger sibling to the Fiat 500e gets a stylish SUV-like design and a 249-mile range