Audi Q5 TFSI e plug-in hybrid: price, specs and on-sale date
Updates arrive for plug-in Audi Q5 alongside new Sportback coupe-SUV variant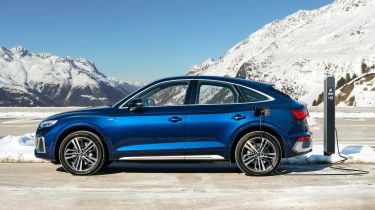 Audi has launched the new Q5 Sportback TFSI e, a coupe-styled version of its popular SUV. The car is the latest plug-in hybrid model in the German brand's range and gets an updated drivetrain that's being introduced to other TFSI e models in the Audi range, too.
While the standard Q5 gets some styling tweaks, new technology and a lightly revised range of engines, the Sportback variant also sports a new rakish roofline. Both models are offered in two versions, each with different power outputs – the 50 TFSI e with 294bhp and the 55 TFSI e with 362bhp.
The revised Q5's new powertrains use a new 14.4kWh battery, along with an electric motor and a 2.0-litre TFSI petrol engine with 261bhp – the differences in power between 50 and 55 models are down to their electric motors only. 
The drivetrain can be operated in a number of modes to make the most of its power output, either for performance, efficiency or pure-electric running. The car defaults to EV mode, keeping it running on electric power until the accelerator is pressed beyond a point in its travel that you can feel with your foot.
New Audi Q5 Sportback plug-in hybrid performance
The Q5 Sportback 50 TFSI e boasts a 0-62mph time of 6.1 seconds; this drops to 5.3 in the more powerful 55 TFSI e. Top speed is electronically limited to 148mph in both cars. Claimed fuel economy runs from 141 to nearly 157mpg, with CO2 emissions of 42-45g/km.
That new battery allows the Q5 Sportback to travel up to 37 miles on electric power alone, at speeds of up to 83mph. Charging speed maxes out at 7.4kW, which equates to a full charge from a domestic supply in around eight hours. 
The trim line-up for the Q5 Sportback starts with Sport and climbs through S line, Edition 1 and Vorsprung. Prices start at £53,435 for the Q5 Sportback 50 TFSI e Sport.
Styling
The new Q5 doesn't look radically different from the outgoing car – although the Sportback version does add its own new look to the rear. On both cars, new front and rear styling treatments bring revised bumpers, OLED rear lights and new sporty details, while some new alloy-wheel designs and unique exterior colours help set it apart.
Inside, there are some welcome changes to the Q5's cabin to help it keep pace with some of the more modern offerings in Audi's line-up. It now sports Audi's latest-generation infotainment system, displayed across two screens – a 10.3-inch central screen (now touch-sensitive) and a 12.3-inch 'virtual cockpit' display behind the steering wheel. Audi hasn't said as much, but expect a slight reduction in headroom for rear-seat passengers in the Sportback model; boot space has also not been compared, but it's likely buyers of the more rakish model will have to accept some sacrifice here.
Improvements include cloud-connected voice recognition, Google Earth sat nav and Amazon Alexa integration. Apple CarPlay and Android Auto also feature. The system also allows for six separate user profiles that can store preferences for features like sat-nav directions and air-con settings; these are stored on the cloud using the dedicated myAudi map and can be transferred between different Audi models.
MINI Cooper Electric: pricing and specs for British-built electric supermini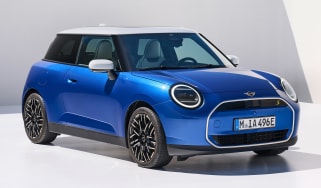 MINI Cooper Electric: pricing and specs for British-built electric supermini
MINI's latest electric hatchback introduces a revolutionary interior design, as well as larger batteries to provide a 250-mile range
DrivingElectric Awards 2024: the winners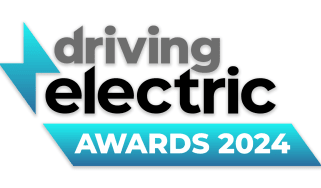 DrivingElectric Awards 2024: the winners
We celebrate the very best products in the EV world
The Kia EV9 is DrivingElectric Car of the Year 2024
The Kia EV9 is DrivingElectric Car of the Year 2024
Kia's new electric flagship wins big at DrivingElectric's annual awards ceremony