New Audi A6 Avant e-tron: Audi's first all-electric estate car spotted
The new A6 Avant e-tron is set to compete with the upcoming BMW i5 Touring in the growing electric estate car market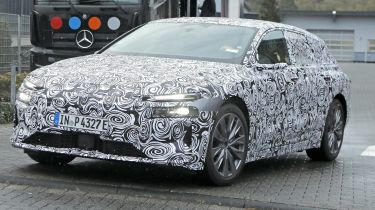 Once thought likely to become a victim of the mighty SUV, the estate car is starting to undergo an all-electric resurgence. Just like BMW with its upcoming i5 Touring and VW with the ID.7 Tourer, Audi is working on its first entry into this fledgling area of the market with the new A6 Avant e-tron. 
We last saw the A6 e-tron saloon in December when it was being tested near the Nurburgring in Germany, and now the Avant variant has been spotted on the road for the first time. 
The test car may be camouflaged, but it's clear that the rakish and muscular design of the saloon has been carried over to the Avant. A number of new exterior features stand out, too, such as the two-piece headlights - which feature Audi's latest light projection technology - new door-mounted cameras, and an OLED tail light bar.
Audi is keeping pretty quiet about the details for now, but what we do know is that the A6 e-tron range is based on the same Premium Platform Electric (PPE) underpinnings as the Q6 e-tron SUV. Because of this, the A6 e-tron is likely to offer similar figures in terms of battery range. Audi claims up to 370 miles of range for the SUV, so we believe this will rise to around 400 miles for the smaller A6 e-tron. 
The PPE platform's 270kW rapid charging capability allows the Q6 e-tron to be topped up from 5 to 80 per cent in around 25 minutes, and a similar timeframe is expected for the A6 e-tron lineup.
If the A6 Avant e-tron also utilises the same drivetrain as the Q6 e-tron, it will consist of a dual-motor setup powered by a 100kWh battery pack. Given the sheer size of this battery, at least one lesser-powered A6 e-tron, potentially with a single motor, is also a possibility. 
Audi has confirmed that a performance-focused S6 e-tron variant will be an option for both the Avant and Sportback. Should the S6 e-tron mirror the SQ6 e-tron SUV's outputs, this would mean a power figure of 510bhp. 
The A6 e-tron Avant is set to arrive after the Sportback is launched in 2024. When the new e-tron models arrive, the existing combustion-powered A6 will become the A7 under Audi's new naming strategy.
Top 10 best hybrid estate cars 2023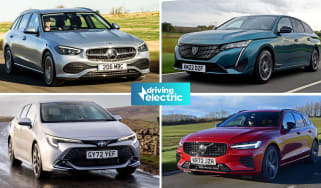 Top 10 best hybrid estate cars 2023
DrivingElectric Awards 2024: the winners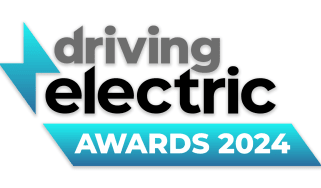 DrivingElectric Awards 2024: the winners
We celebrate the very best products in the EV world
Tesla Cybertruck: pricing and specs for Elon Musk's electric pickup truck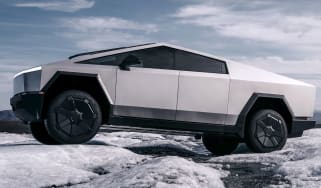 Tesla Cybertruck: pricing and specs for Elon Musk's electric pickup truck
The Tesla pickup truck is now on sale, with a range of up to 340 miles and a starting price of just over $60,000