New, baby Audi e-tron to debut at Geneva Motor Show
Concept crossover to preview Audi's third electric car, with production model on course for 2020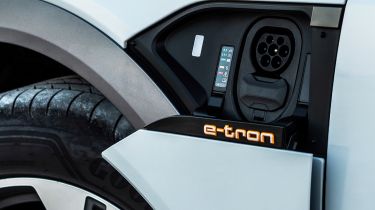 A smaller, crossover version of the forthcoming electric Audi e-tron will make its debut in concept form at this year's Geneva Motor Show.
The compact SUV is set to go on sale in 2020, and will be Audi's third electric car behind its larger, luxury sibling and the e-tron GT, which was revealed at the LA Motor Show in pre-production guise last year.
As with the GT, the baby e-tron concept is expected to closely resemble the model that'll enter production, with Audi keen to establish itself in what it believes will be a key market for electric cars in coming years.
While the larger e-tron has competition from the Tesla Model X and Jaguar I-Pace, the smaller version will face much less competition to begin with.
The German marque wants to get a head-start on the Tesla Model Y and all-electric Volvo XC40, as well as a rumoured rival from Mercedes set to surface in 2019.
The baby e-tron will adopt exterior dimensions close to those of the Q3, which brought in more than 200,000 sales for Audi across the globe last year, making it the brand's third most popular car.
It'll also be the first Audi to use the Volkswagen Group's MEB platform, which is said to allow low packaging of the battery and electric motors, thus boosting passenger space inside.
The interior has yet to be revealed, although a premium, minimalist design is expected, along with touchscreen displays offering a highly digitalised experience.
The MEB platform supports three battery sizes, and it's thought the baby e-tron will be offered with all of them: a 48kWh unit could be the cheapest version, with 60kWh and 80kWh variants also available. Range could hit 205 miles with the smallest battery, increasing to around 310 miles with the largest.
The crossover e-tron forms part of Audi's plan to build 12 all-electric models by 2025.
New Fisker Ocean Sport washes up in the UK: £36k for a 288-mile range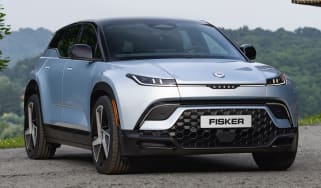 New Fisker Ocean Sport washes up in the UK: £36k for a 288-mile range
American EV startup Fisker has just launched its entry-level Ocean SUV in the UK, with a range of up to 288 miles
First contact: facelifted Kia EV6 will look even more like a UFO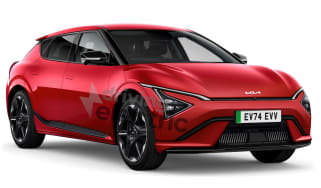 First contact: facelifted Kia EV6 will look even more like a UFO
Kia is readying an update for the EV6 crossover, which is set to include a new face and tech from the larger EV9
Big price cut: Electric Renault Megane prices slashed in time for Christmas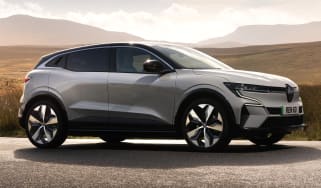 Big price cut: Electric Renault Megane prices slashed in time for Christmas
Renault Megane E-Tech gets a price drop of up to £3,500, bringing the starting price to just £34,495