New electric Audi PPE concept teased
New PPE platform to form the basis of future electric Audi concept car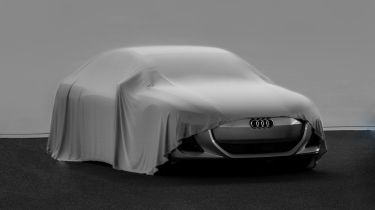 Audi has teased a new electric concept car, revealing that it's being designed around an entirely new platform for electric cars.
The concept – which has yet to be named – will sit on the Premium Platform Electric (PPE) chassis, which has been developed with fellow Volkswagen Group brand Porsche.
It isn't the first time the two companies have worked together on electric-car technology: the recently launched Porsche Taycan uses the Volkswagen Group's J1 platform, which will also underpin the forthcoming Audi e-tron GT.
While J1 is designed for lightweight performance vehicles, PPE will focus on maximising range and refinement while supporting a much wider range of bodystyles, including saloons and SUVs.
The concept teased here is believed to be similar in size to the A7 Sportback, although the roofline is higher to make up for the thicker floor that houses the car's battery.
Only the front end can be seen under the covers, with a large panel replacing the large grille found on so many of Audi's current line-up.
While the cooling demands for electric cars tend to be lower than for internal-combustion-engined vehicles, air intakes around the edge of the frame could be used to manage the temperature of the battery if needed.
According to a high-ranking source at Audi, the design of the front end has progressed further than that of the flanks, hence the almost complete shroud covering the car in the teaser.
The concept is pictured alongside the e-tron, Q4 e-tron concept and e-tron GT concept: production versions of the latter pair are due in 2020, while Audi's electrification plans have moved forward this month with plug-in hybrid versions of the Q7, A7 and A8.
MINI Cooper Electric: pricing and specs for British-built electric supermini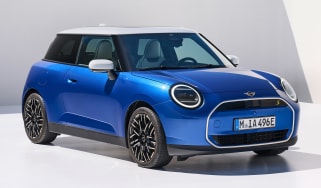 MINI Cooper Electric: pricing and specs for British-built electric supermini
MINI's latest electric hatchback introduces a revolutionary interior design, as well as larger batteries to provide a 250-mile range
DrivingElectric Awards 2024: the winners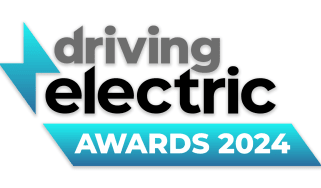 DrivingElectric Awards 2024: the winners
We celebrate the very best products in the EV world
The Kia EV9 is DrivingElectric Car of the Year 2024
The Kia EV9 is DrivingElectric Car of the Year 2024
Kia's new electric flagship wins big at DrivingElectric's annual awards ceremony