Design and tech secrets of the Volkswagen e-Golf
Don't let the e-Golf's resemblance to a regular Golf fool you – this is a car packed with innovative design and technology. We walk you through the secrets behind the compact EV
Brilliant design doesn't require flashing lights or jaw-dropping impact. It's all about communicating the right message about the product, ensuring users feel warmth towards it and allaying any confusion.
This was the secret behind one of the greatest designs of the 21st Century: the Apple iPod. Breathtakingly simple on the outside, with an intuitive interface, the revolutionary music player nevertheless came packed with clever technology that made it indispensable in minutes.
Volkswagen understands what it takes to create a design classic; with the Golf, it has carefully balanced contemporary, discreet and attractive lines over more than 40 years, while also providing a clear lineage between each of seven generations. The introduction of the e-Golf brought another dimension to this challenge, however; Volkswagen had to incorporate a revolutionary powertrain into a car that needed to be as accessible and easy to use as a regular Golf while at the same time delivering stronger driver appeal and a better ownership experience than before.
This is no small task, as Klaus Bischoff, Head of Volkswagen Design, acknowledges. "What we wanted to create is something that is totally simple," he says. "Why? Because our way was always and will be always to try to achieve sophistication by simplification. Cars do get more and more fuzzy and complicated, and they go out of proportion, so overload [buyers]. We try to erase everything that is not a necessity and everything that doesn't have any function."
You can see this from the front of the e-Golf, where the distinctive blue trim runs seamlessly into the LED headlamps and daytime running lights, creating a series of curves that is strong but not aggressive. The same goes for the grille; where a conventional Golf would have a number of slats and lattices for ventilation, the e-Golf can do without because of its drivetrain. Instead the area is smoothed out for aerodynamic benefits. Those deliberate design choices have more than one function, too, as Bischoff explains. "First, of course, we want to give our electric cars a friendly, sympathetic appearance. That's one big issue that we want to address," he says.
"The second thing is that in the traffic we do see more and more LED signatures. So what is the signature doing? The signature is giving other people, either pedestrians or other road users, a sign of a behaviour, and they are a signal for a certain brand. It's a signature for a brand, but you can't read the brand so the signature comes from the eyes. That's something that you have to see."
Unseen brilliance
From the driver's seat you get to experience the best of what the e-Golf offers; a swift, silent and efficient driving experience superior in many ways to that of a conventional combustion-engined vehicle. But it never makes you aware of exactly how this is achieved; you're simply left to get on with the business of enjoying it.
The reality is that the e-Golf is packed with highly sophisticated systems, up-to-the-minute hardware and intelligent software that is consistently working to deliver efficiency and reliability with as little driver intervention as possible. For example, the 35.8kWh lithium-ion battery is made up of 264 individual cells, co-designed with Panasonic so that they can do without any kind of active cooling system – improving efficiency, extending the range and reducing noise levels in the cabin.
There's also a Battery Management Controller, tasked with keeping a watchful eye on the cells to ensure they stay within the most efficient temperature range. Performance, reliability and efficiency are always the key goals.
Partnership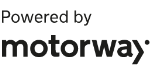 Need to sell your car?
Find your best offer from over 5,000+ dealers. It's that easy.
There are clever features throughout the e-Golf's systems, all there simply to make life easier for the owner. The heat pump is a perfect example; designed to support the electric heating and air conditioning systems in the winter months, this harvests heat from the ambient air and the electric drivetrain itself to save any additional impact on the vehicle's main battery. It helps to boost the vehicle range, make the cabin's occupants more comfortable and is more energy efficient, too – everyone's a winner, because it can increase the e-Golf's range in cold weather by up to 30%.
Car and you connected
The electric drivetrain and connectivity have additional benefits even when you're outside the car, and Volkswagen has given owners the ability to control their e-Golf in dozens of useful and practical ways through their smartphone or even smartwatch. The Volkswagen Car Net app already allows certain vehicles to be remotely connected through a smart device, so you can send destinations to the sat-nav and even have the car let you know when you need to leave to reach your destination on time.
Pair Car Net with the e-Golf, however, and this moves to the next level. Whenever you hook up to a charging point, you can monitor the level and progress of the charge wherever you are, stopping and restarting it with the touch of a button if you so wish.
Even better, with a few more taps and sweeps you can set the e-Golf's interior temperature to whatever you desire, and have it ready for when you return, only using the power from the charging point. Imagine the satisfaction of coming out to a fully defrosted, toasty warm e-Golf in the middle of winter, and you can see the value immediately.
Creating the e-Golf was never just the simple marriage of electric power and a pre-existing package. Inside and out, the level of intelligent design that's gone into the all-electric Volkswagen blows the mind. A car that is this sophisticated and yet so easy to use is a testament to the brains behind it, and the owners and users of the e-Golf get a car that simply works so well.
For more information on the Volkswagen e-Golf, visit volkswagen.co.uk
MINI Cooper Electric: pricing and specs for British-built electric supermini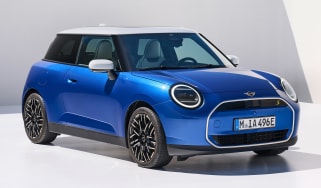 MINI Cooper Electric: pricing and specs for British-built electric supermini
MINI's latest electric hatchback introduces a revolutionary interior design, as well as larger batteries to provide a 250-mile range
DrivingElectric Awards 2024: the winners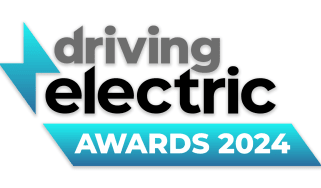 DrivingElectric Awards 2024: the winners
We celebrate the very best products in the EV world
The Kia EV9 is DrivingElectric Car of the Year 2024
The Kia EV9 is DrivingElectric Car of the Year 2024
Kia's new electric flagship wins big at DrivingElectric's annual awards ceremony