Electric van tax explained
Fully electric cars are exempt from paying Vehicle Excise Duty (VED) road tax, but how does the law apply to electric vans?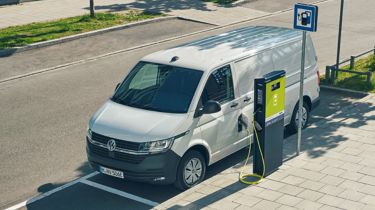 Vehicle Excise Duty (VED) – commonly known as road tax – applies to any road-registered vehicle in the UK. The rate of VED depends on a number of different factors, including CO2 emissions, powertrain and the vehicle's intended use.
For cars, VED is based on carbon dioxide (CO2) emissions measured from the tailpipe. In short, the more a car pollutes, the more it's taxed; electric cars are exempt from road tax, while hybrid and internal-combustion models are on a sliding scale depending on emissions.
However, for vans – also known as light commercial vehicles (LCVs) – the law works slightly differently. Instead of a progressive rate, LCVs are charged a flat rate, which depends on when your van was first registered. For clarification, a van is a light commercial vehicle with a maximum gross vehicle weight (GVW) of 3,500kg.
New internal-combustion-powered vans are charged at £260 a year, while those registered between 1 March 2003 and 31 December 2006 pay £140 a year. The same £140 fee also applies to petrol, diesel or hybrid vans registered between 1 January 2009 and 31 December 2010.
Electric van road tax
The good news is that electric vans are fully exempt from VED. The Government has given van buyers the same incentives to go green as it has car buyers, so annual road tax for all fully electric, zero-emissions vans is £0. However, it's important to note the discount only applies for fully electric vans. Hybrid and plug-in hybrid vans are still subject to the annual £260 fee.
Top 10 best seven-seater electric and hybrid cars 2021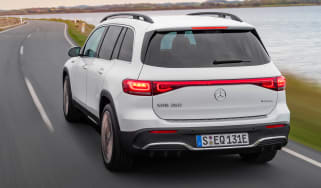 Top 10 best seven-seater electric and hybrid cars 2021
If the regular crop of electrified SUVs and family cars don't provide enough practicality for you, then take a closer look at the range of electric an…
EV36Zero and Nissan's road to carbon neutrality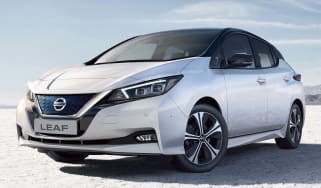 EV36Zero and Nissan's road to carbon neutrality
How the EV36Zero hub in Sunderland is set to take Nissan a step closer to its sustainability goals
Top 10 best luxury electric cars 2021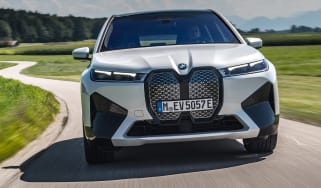 Top 10 best luxury electric cars 2021
From Audi to Tesla, here are our top picks of the most luxurious zero-emissions motoring options on the market right now