Complete guide to the ChargePlace Scotland charging network
Looking for EV charging points in Scotland? This guide includes everything you need to know about the Scottish ChargePlace network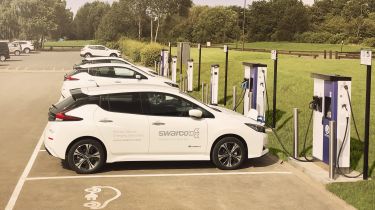 ChargePlace Scotland is the country's national electric vehicle charging network. It's operated by a company called SWARCO on behalf of the Scottish Government. If the batteries of your electric or plug-in hybrid car require charging while driving in Scotland, you'll need to use the ChargePlace EV network. The network has over 2,200 slow and rapid chargers spread across the country, making it perfectly possible to cross the UK's northernmost nation in an electric car. 
The ChargePlace network is free to use in many destinations and can be accessed using the ChargePlace app, so recharging an EV in the Highlands can be a straightforward and cost-effective experience for most drivers.
However, to free you of any concerns about the Scottish EV charging network, we've put together this guide to help you understand everything you need to know about the ChargePlace network and topping up your EV batteries in Scotland.
What is ChargePlace Scotland?
The ChargePlace Scotland EV charging network is a scheme organised by the Scottish government, which awards grants to local authorities and organisations for the purpose of installing EV charge points. The back end of the network was formerly run by ChargeYourCar (CYC), but in July 2021 the operation was taken over by Swarco eVolt.
In the Driver Power survey of UK charging-point providers, ChargePlace Scotland was ranked seventh out of 10 charging network operators by electric-car owners. Respondents rated its charging facilities as good value and easy to use, but it scored poorly for customer service, lighting and security.
Does ChargePlace Scotland have an app?
To make EV charging straightforward, the ChargePlace Scotland app is available to download from the App Store on iOS devices and from the Google Play store on Android phones. From the app, you can access the ChargePlace network, view your vehicle charging history, locate nearby charge points and pay outstanding fees (read on for more information about free charging and potential costs).
Is ChargePlace Scotland free?
A high majority of ChargePlace Scotland network chargers are free to use for EV owners, provided they have signed up to the ChargePlace Scotland app or paid a one-off fee of £10 for a ChargePlace access card. To get a ChargePlace access card, you will need a UK bank account, however.
However, it's worth bearing in mind that each ChargePlace station is hosted by an individual owner, who's responsible for operating the point. Many ChargePlace charging points are owned by businesses and placed at destinations such as shopping centres or hotels in order to attract customers with free charging. However, each ChargePlace host is entitled to charge customers who use their service, so it's worth checking for any signs indicating charging costs before you begin topping up your car's batteries.
Is there a ChargePlace Scotland map?
If you're looking for a map showing all of the ChargePlace locations across Scotland, you can find a live map displaying all of them by visiting the ChargePlace Scotland official website. Alternatively, a map showing all of the current ChargePlace locations is accessible through the ChargePlace Scotland mobile app.
Can I access ChargePlace Scotland if I live outside of Scotland?
The ChargePlace Scotland network is open to any driver who lives in the UK and has a UK bank account. If you're visiting Scotland and need to charge your electric vehicle, you can access ChargePlace Scotland charging points by visiting the ChargePlace Scotland Webpay website.
UK electric-car grant reinstated until March 2023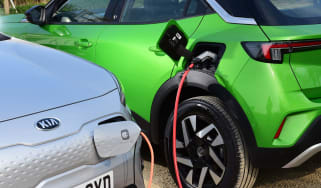 UK electric-car grant reinstated until March 2023
The Plug-in Car Grant (PiCG) was axed back in June 2022, but will now apply to orders placed until 31 March 2023
Top 10 best plug-in hybrid SUVs 2022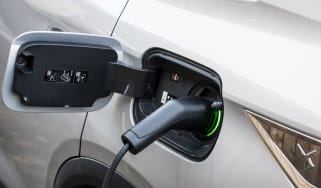 Top 10 best plug-in hybrid SUVs 2022
The finest plug-in hybrid SUVs offer low running costs, enough electric range for daily use and excellent practicality. These are the best plug-in hyb…