Complete guide to char.gy lamp-post chargers
UK firm char.gy offers councils two electric-car charging solutions for on-street parking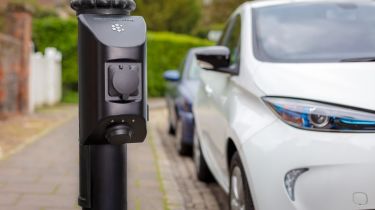 If you don't have access to off-street parking, charging an electric car in a convenient manner might seem a little difficult. However, UK company char.gy is attempting to make things easier for those not blessed with their own driveway.
The firm currently offers two electric-car charging solutions: one is a lamp-post charger that can be installed on any lamp-post on a residential street, while the other is a standalone bollard suitable for streets or car parks.
The only caveat is that char.gy's products aren't really designed for private buyers: if you want one (or several) on your street, you'll need to ask the council to look into it for you.
char.gy lamp-post chargers
The char.gy lamp-post charger and bollard are both compatible with Type 2 charging cables, and will deliver up to 7.7kW of power. At that rate, you could fully charge the latest Nissan Leaf e+ in around eight hours, or a Jaguar I-Pace in just under 12 hours.
The company says its chargers are designed to blend into their surroundings, with a metal, weatherproof outer shell finished in 'anti-graffiti' paint to prevent vandalisation.
Charging cables are also locked when charging begins, ensuring that cables can't be removed or tampered with while charging is in progress.
Users can set up each charging session through a smartphone, with an ad-hoc,  pay-as-you-go rate of 33p/kWH for casual users.
This means a full charge of, say, a Kia e-Niro, would cost over £20. This is about three times more expensive than you'd expect from a home wallbox charger.
char.gy offers two subscription deals: the first costs £38.99 per month and includes 200kWh of charging, which equates to around 19.5p/kWh. Each kilowatt-hour thereafter costs a further 15p.
There's also an unlimited plan, which costs £68 per month and is better value for higher-mileage drivers.
The electricity provided comes from 100% renewable sources courtesy of a supply from Octopus Energy, which will also support the IONITY rapid-charging network in the UK.
Both of char.gy's products are OLEV certified and qualify for a grant, which sees the Government fund up to 75% of a charger's installation cost, up to a value of £500.
Councils can find out how much a lamp-post or charger or bollard will cost by getting in touch with char.gy directly. The company suggests various business models that include sponsorship, shared reward and others. It suggests that its chargers could generate modest revenue for councils, and effectively pay for themselves in the long term.
All chargers can be monitored remotely to maximise uptime, with councils able to view usage statistics and plenty of other data besides.
Where can I buy hydrogen and where is my nearest hydrogen filling station?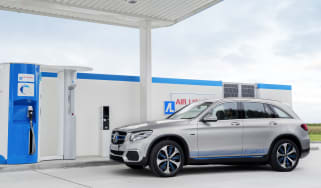 Where can I buy hydrogen and where is my nearest hydrogen filling station?
A guide to where you can find UK hydrogen fuel stations for filling up a hydrogen fuel-cell car
Why owners love the Mitsubishi Outlander PHEV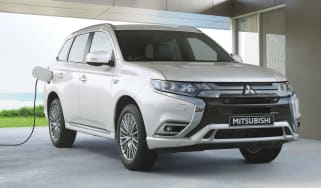 Why owners love the Mitsubishi Outlander PHEV
Thinking of switching to a plug-in hybrid? Plenty of owners we surveyed can vouch for the Mitsubishi Outlander PHEV
Can solar panels charge an electric car?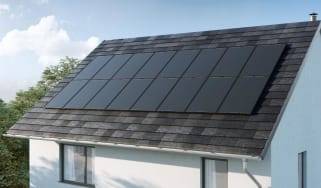 Can solar panels charge an electric car?
Charging your electric car with solar panels is a great way to save money in the long run. We explain why...