New 2022 Vauxhall Astra plug-in hybrid family hatchback unveiled
The new Astra will be available as a five-door hatchback or Sports Tourer estate, and with plug-in hybrid power for the first time. An all-electric variant will follow in 2023
This is the all-new Vauxhall Astra. The latest version of Vauxhall's compact family car is being brought up to date with new interior and exterior styling, adopting several elements from the Vauxhall Mokka and Vauxhall Grandland SUVs. It will also be the first Astra to be available with a plug-in hybrid powertrain – borrowing technology from its French sister model, the new Peugeot 308.
Vauxhall has confirmed two performance levels of plug-in hybrid Astra, with the top-of-the-range version producing 222bhp and 360Nm of torque. The car can return as much as 257mpg on the WLTP combined cycle, emitting just over 30g/km of CO2, and will do 0-62mph in 7.7 seconds. The top speed is limited to 146mph.
Alternatively - like its French stablemate - the Astra is also available with a less powerful 178bhp plug-in hybrid powertrain. Here you get the same torque, fuel economy and emissions figures as for the 222bhp car but the 0-62mph time is slightly slower at 7.9 seconds, as is the 140mph top speed.
Both plug-in Astra versions also feature an eight-speed automatic transmission as standard, plus thanks to their 12.4kWh batteries, can cover around 35 miles on electric power alone, which is less than either the plug-in Peugeot 308 or similarly electrified Volkswagen Golf eHybrid.
Design, interior and equipment
The new Astra's styling has been brought in line with other models in Vauxhall's range. It now includes the 'Vizor' front grille we first saw on the Mokka and more recently on the facelifted Crossland and Grandland. The car also gets adaptive IntelliLux LED headlights, comprising 168 LED elements, which were first seen on the latest Vauxhall Insignia saloon.
Inside, the Astra features a version of the Pure Panel digital cockpit from the Mokka and Grandland, too. This comprises a 10-inch infotainment touchscreen, as well as a 10-inch digital driver's display. All models also get voice controls for the car's functions, plus wireless Apple CarPlay and Android Auto.
The new Astra features autonomous driving and assistance systems, including semi-automatic lane changes and adaptive cruise control with stop-and-go functionality. The four camera and five radar sensors located around the car, as well as ultrasonic sensors at the front and rear, provide data for the systems.  
So far, we've only seen the new Astra in five-door hatchback form, but it has been confirmed that Vauxhall's new electrified family car will also be available as a Sports Tourer estate. Vauxhall hasn't announced pricing for the new Astra yet, but we expect it'll start at close to £30,000 if you go for the plug-in hybrid version. First customer deliveries are expected to begin early in 2022.
Electric Vauxhall Astra hatchback
An electric version of the eighth generation Vauxhall Astra hatchback called the Astra-e will be available by 2023, joining the company's range of electric cars that currently includes the Mokka-e SUV and Corsa-e hatchback.
However, Vauxhall has yet to confirm any other details about its forthcoming electric family hatchback - other than its name. But when it arrives, we expect it'll be a firm rival to the hatchbacks like Volkswagen ID.3 and Cupra Born, or even the Hyundai Ioniq 5 and Kia EV6, depending on its price point.
Vauxhall currently plans to electrify its line-up by 2024, before transitioning to a fully electric brand by 2028 - two years ahead of the UK government's 2030 ban on the sale of new petrol and diesel cars.
Top 10 best seven-seater electric and hybrid cars 2021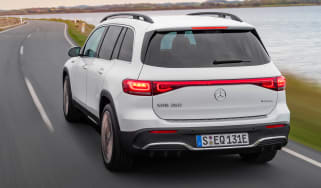 Top 10 best seven-seater electric and hybrid cars 2021
If the regular crop of electrified SUVs and family cars don't provide enough practicality for you, then take a closer look at the range of electric an…
Top 10 best luxury electric cars 2021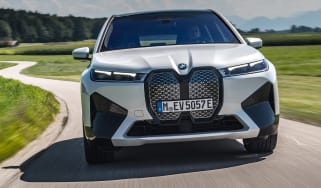 Top 10 best luxury electric cars 2021
From Audi to Tesla, here are our top picks of the most luxurious zero-emissions motoring options on the market right now
Complete guide to the IONITY charging network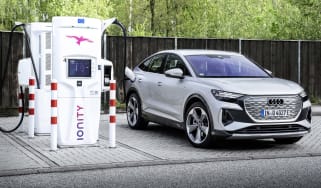 Complete guide to the IONITY charging network
The manufacturer-backed IONITY rapid-charging network is expanding across the UK and Europe – here's all you need to know