Toyota C-HR EV revealed for Chinese market
The first fully electric Toyota has been revealed, but the C-HR EV will only be sold in China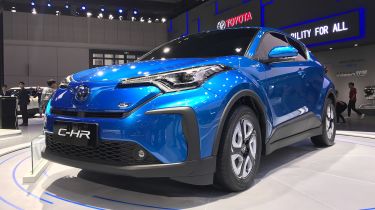 Toyota has revealed an all-electric version of its C-HR SUV at the Shanghai Motor Show, however the company says the car will only be sold in China.
Announced last year at the Beijing Motor Show, the C-HR EV is the first fully electric car to be launched on the Toyota New Global Architecture platform, which also underpins the petrol and hybrid versions of the C-HR, plus family cars like the Corolla and Prius.
However, range and performance figures have not yet been revealed.
The only confirmed changes are those visible on the exterior: the C-HR EV has been restyled at the front to make it stand out, as well as to reflect the fact that its electric powertrain needs less cooling than an internal-combustion engine.
Toyota says the C-HR EV will play a big part in its plans for the Chinese market, where electric car sales are rising rapidly.
Regulations in China incentivise manufacturers to deliver a certain percentage of electrified range, boosting their appeal to carmakers and customers.
The Toyota C-HR EV will be built in China, with batteries sourced from local suppliers.
It's set to be sold in two forms: Guangzhou-Toyota will retain the C-HR EV name, while FAW-Toyota will rebadge it as the Izoa EV.
At this stage, the Toyota is adamant it has no plans to sell the car globally. The company believes demand in Europe is greater for hybrid cars, and that it'll reach its CO2 emissions targets without going fully electric.
However, it has also indicated that any future electric Toyota that arrives in Europe will likely be a bespoke vehicle, as opposed to one adapted for both internal-combustion and electric powertrains.
Toyota FT-Se is the GR Yaris' even cooler electric sports car sibling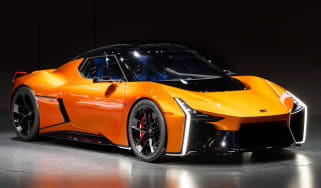 Toyota FT-Se is the GR Yaris' even cooler electric sports car sibling
New Toyota battery tech to deliver 500-mile EVs by 2026; 750-mile ranges to come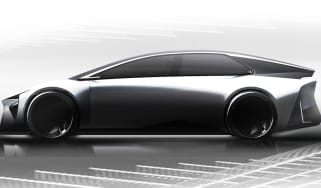 New Toyota battery tech to deliver 500-mile EVs by 2026; 750-mile ranges to come
New Toyota bZ3X: electric coupe-SUV previewed by concept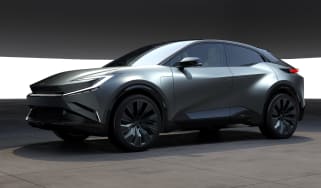 New Toyota bZ3X: electric coupe-SUV previewed by concept
First contact: facelifted Kia EV6 will look even more like a UFO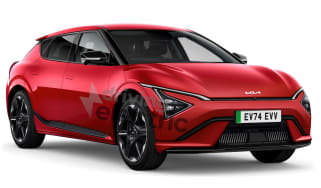 First contact: facelifted Kia EV6 will look even more like a UFO
Kia is readying an update for the EV6 crossover, which is set to include a new face and tech from the larger EV9
New Fisker Ocean Sport washes up in the UK: £36k for a 288-mile range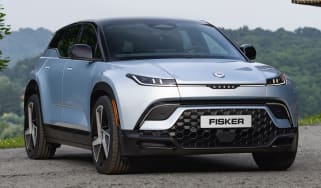 New Fisker Ocean Sport washes up in the UK: £36k for a 288-mile range
American EV startup Fisker has just launched its entry-level Ocean SUV in the UK, with a range of up to 288 miles
Electric Renault Twingo revealed as £17k rival to Citroen e-C3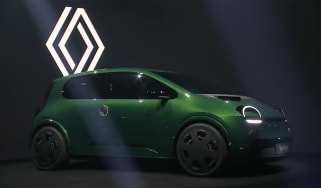 Electric Renault Twingo revealed as £17k rival to Citroen e-C3
Renault has unveiled its smallest EV yet; a sub £20k city car with a claimed high level of efficiency