Tesla Model S 2021: updates and new high-performance Plaid version introduced
Tesla reveals long-awaited updates for its Model S saloon; Plaid+ version offers claimed 520-mile range under US testing conditions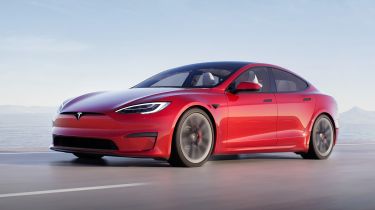 Tesla has revealed the latest iteration of the Model S, its pure-electric BMW 5 Series rival. Comprehensive changes include exterior styling tweaks, an all-new interior and – most noticeably – a new space-age steering wheel. Styling changes are subtle on the outside, with new headlights, optimised aerodynamic bodywork and new 'performance-focused' wheels all featuring.
Tesla has introduced its revisions with the Model S Plaid – a high-performance variant that's intended to take on the likes of the BMW M5 and Mercedes-AMG E63. Its claimed figures are staggering: 0-60mph in 1.99 seconds, a 200mph top speed, 1,006bhp and a 390-mile range. The model is offered in Plaid and Plaid+ versions, priced from £110,980 and £130,980 respectively.
Plaid+ cars get a claimed 520-mile range – although as with all numbers quoted here, this is a US-specific figure that is likely to be brought down to earth by more stringent WLTP testing elsewhere. Orders are being taken now, but it's not yet clear when the first cars will arrive in the UK. 
Elsewhere, the Long Range variant returns, priced from £83,980, with a slightly slower 3.1-second 0-60mph time, but a claimed 412-mile range. Charging using Tesla's proprietary Supercharger network will be very quick, as you might expect – the brand claims you'll be able to add 200 miles of range in just 15 minutes. The car's on-board sat-nav has a Trip Planner function that factors in Supercharger locations to optimise your journey.
Passive crash structures under that new metal and plastic work are joined by the usual array of active safety and automation systems, including a 360-degree camera system, 12 ultrasonic sensors and a front-facing radar that can see 160 metres ahead. Tesla's famous 'Autopilot' returns, giving the driver extensive help on the motorway, as well as allowing the car to park itself and to be 'summoned' from its parking spot.
It's understood that the updates shown in these images will be offered across the range. The most drastic of these are found inside the car, where the previous Model S' interior has been replaced wholesale with a much more modern design, including that radical cut-down steering wheel that looks closer to an airliner's control column than anything found in a car. The UK Department for Transport has confirmed that the depicted design would be road-legal in this country.
A horizontally mounted 17-inch infotainment screen sits in the middle of the dashboard, while a second rear screen sits on the back of the centre console to be used by rear-seat passengers. An on-board games system offers "gaming on par with today's newest consoles," while a multi-device wireless charger features to keep multiple phones charged at once. The car also features a 22-speaker, 960W sound system.
Tesla Model S convertible: Italian coachbuilder Ares reveals one-off commission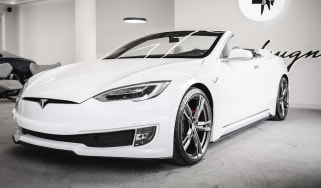 Tesla Model S convertible: Italian coachbuilder Ares reveals one-off commission
Best plug-in hybrid cars 2021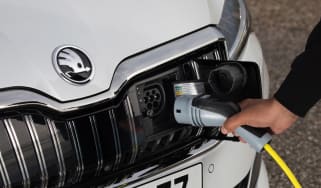 Best plug-in hybrid cars 2021
The best plug-in hybrid cars offer great fuel economy and very low running costs as long as you keep their batteries charged
Aston Martin plans for 90% electrification of its range by 2030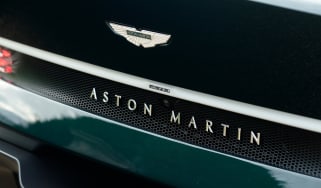 Aston Martin plans for 90% electrification of its range by 2030
British luxury brand confirms that it has plans for an electric car and plug-in hybrids as 2030 ban looms