Tesla Model S and Model X regain unlimited Supercharging
Free, unlimited access to the Tesla Supercharger network has been reinstated on new versions of the Model S and Model X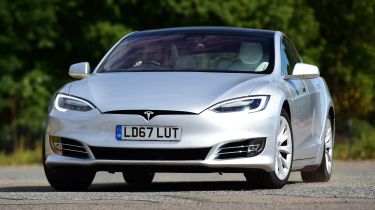 The Tesla Model S and Model X have regained free, unlimited access to the Supercharger network, the company announced this weekend.
Late last year, Tesla brought an end to the offer after company CEO Elon Musk said it was "not really sustainable" in the long term. However, new orders of both cars will now receive the perk once again, seemingly in a bid to drive more sales as the company looks to bounce back from disappointing financial results in the last quarter.
It means that examples of the Model S and Model X bought before 2 November 2018 and after July 2019 receive free, unlimited access to the Supercharger network. Those sold in between receive 400kWh of Supercharging credits annually, after which users have to pay at the standard rate of 24p/kWh.
Any recent customers missing out on the offer are entitled to return their vehicles within seven days or 1,000 miles of ownership, with a full refund given if all of Tesla's conditions are met.
In July the Model S and Model X saw their prices raised in the UK, with the company electing to pull the entry-level Standard Range variants of both cars from sale.
The Model S Long Range is now the cheapest available, at £78,050, while the top-spec Performance version now costs £92,650. This represents a jump of £7,350 and £3,650 respectively, although the Model S Performance now includes the 'Ludicrous Mode' acceleration package – previously an £8,700 option – at no extra cost.
Meanwhile, the Tesla Model X Long Range is now priced from £83,050, while the Performance variant costs £4,950 more than before, at £97,250. It too comes with Ludicrous Mode.
Tesla has amended its pricing structure and model line-up several times this year, with prices rising and falling in line with each change. As well as drivetrain updates, Tesla has also introduced adaptive damping to its air suspension system in an effort to improve ride comfort. The company says its software will detect bumps in the road ahead and automatically adjust to driver inputs on the move.
Standard Range variants were scrapped for the first time in March after only three weeks on sale, before making a return just a month later. Tesla originally said it was simplifying its line-up, before marking the return of the entry-level car by claiming to offer customers greater choice.
Earlier this year, the much-lauded $35,000 Model 3 Standard Range was removed from sale online in the US – again, having been available for just a matter of weeks. However, Tesla said you could still buy one by purchasing the Standard Range Plus variant and then having its performance curtailed with software updates.
| Car | Price | Range | 0-60mph | Top speed |
| --- | --- | --- | --- | --- |
| Tesla Model S Long Range | £78,050 | 375 miles | 3.7 seconds | 155mph |
| Tesla Model S Performance | £92,650 | 365 miles | 2.4 seconds | 155mph |
| Tesla Model X Long Range | £83,050 | 315 miles | 4.4 seconds | 155mph |
| Tesla Model X Performance | £97,250 | 300 miles | 2.7 seconds | 155mph |
The Tesla Model S Long Range has the longest range of any electric production car, with an update handing it 375 miles from a single charge. Elsewhere, the Tesla Model X Long Range delivers 315 miles, with all figures derived from the new WLTP efficiency tests.
The improvements – rolled out earlier this year – are largely thanks to new drivetrain technology, with a 'permanent magnet motor' driving the front wheels and an 'induction motor' powering the rears. Tesla says this setup helps maximise both range and performance, with acceleration figures improving across the board: even the slowest Model S will now do 0-60mph in just 3.7 seconds.
The updates formed part of sweeping changes to the Model S and Model X line-ups, which have been in a near-constant state of flux in recent months.
Tesla has also managed to increase charging speeds: the Model S and Model X are now capable of up to 200kW on the latest V3 Superchargers, which are gradually being rolled out worldwide. The older and vastly more common V2 Superchargers will now deliver 145kW, up from the 120kW seen previously.
Both the Tesla Model S and the Model X are eligible for the Government's plug-in car grant, which equates to a discount of £3,500 for cars delivering at least 70 miles of zero-emissions range.
Welcome to the all-new DrivingElectric website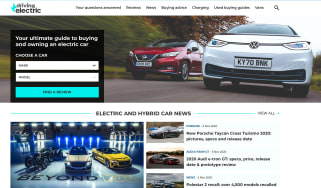 Welcome to the all-new DrivingElectric website
DrivingElectric has an all-new look; faster and easier to use, it's still your ultimate guide to buying and owning an electric car
Hyundai Kona Electric facelift images 2020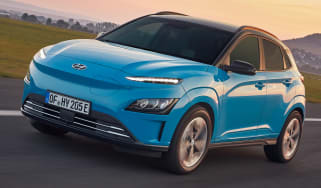 Hyundai Kona Electric facelift images 2020
Pictures of the facelifted Hyundai Kona Electric
New Cupra Leon e-Hybrid on sale now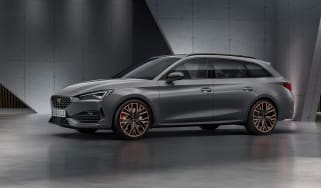 New Cupra Leon e-Hybrid on sale now
New Cupra Leon e-Hybrid gets 242bhp, 32-mile range and bold styling; prices start at £34,495