Electric Smart #3 SUV is the biggest Smart ever
Smart's Tesla Model Y rival has made its debut, sharing many design and mechanical elements with the smaller Smart #1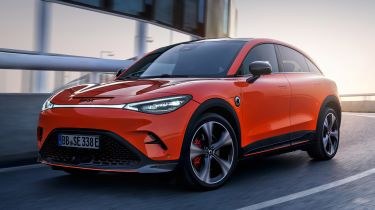 Smart has become famous for making some of the smallest cars on the road, but the brand – part-owned by Mercedes-Benz and Chinese giant Geely – has now unveiled its largest model ever: an electric coupe-SUV called the #3.
Making its debut at the Shanghai Auto Show, the Smart #3 sits above the #1 in the lineup and is set to enter a fiercely competitive segment alongside the likes of the Skoda Enyaq Coupe iV, Volkswagen ID.5, Kia EV6 and Audi Q4 Sportback e-tron. 
As you can see, the #3's design language is a subtle evolution of the smaller Smart #1 electric crossover that launched last year. Like that car, the #3 features a smooth, swooping design with full-width light bars at the front and rear, plus a sloping roofline. The interior layout is also pretty similar, too, with a 12.8-inch central touchscreen, cocoon-like centre console and optional large panoramic glass roof.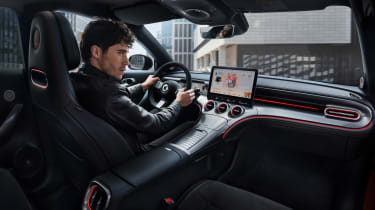 However, at 4.4 metres long, 1.8 metres wide and 1.6 metres tall, the Smart #3 is smaller than many of its coupe-SUV rivals, such as the Tesla Model Y. It's still longer than the #1, though, which measures in at just under 4.3 metres in length.
The Smart #3 sits on the same SEA platform that underpins the Smart #1, as well as Volvo's upcoming baby electric SUV. Although Smart is yet to publicly reveal the #3's specifications, thanks to filings to the Chinese government we know it will get a single (likely rear-mounted) 268bhp electric motor. An even faster Brabus model will also be offered, with a muscular 422bhp dual-motor powertrain. Both will likely share the same 62kWh (usable) battery as the Smart #1, too.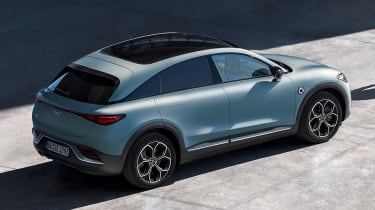 Range figures are yet to be confirmed, but a figure of just under 300 miles would put the Smart #3 in close competition with its main rivals. The Smart #1 is able to charge at speeds of up to 150kW and we expect the #3 to match this.
We expect the #3 to arrive in showrooms towards the end of 2023/early 2024. Exact pricing is yet to be determined, but a starting price of just over £40,000 seems realistic.
Volvo EX30 electric SUV undercuts Vauxhall Mokka Electric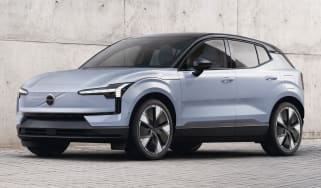 Volvo EX30 electric SUV undercuts Vauxhall Mokka Electric
Caterham 'Project V' will be a lightweight electric coupe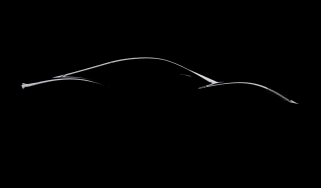 Caterham 'Project V' will be a lightweight electric coupe
Tesla Model 3 facelift will be a double-edged sword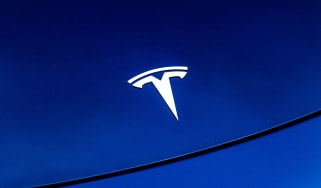 Tesla Model 3 facelift will be a double-edged sword
Tesla's updated EV will have an improved interior, greater range and a more affordable price – as well as one unfortunate drawback
Volkswagen ID. Buzz LWB is a retro, seven-seat electric MPV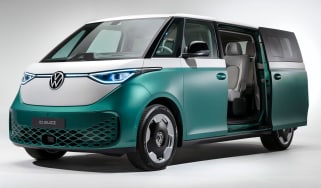 Volkswagen ID. Buzz LWB is a retro, seven-seat electric MPV
Volkswagen has unveiled a larger version of its ID. Buzz EV, boasting more seats and a larger battery with more range
Abarth range to expand with lighter, faster EVs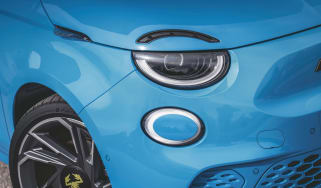 Abarth range to expand with lighter, faster EVs
Italian sports car brand will stay wedded to Fiat, but is eyeing up a faster 500e, plus tuned versions of upcoming crossover