SEAT launches range of electric scooters
An electric moped and two e-scooters form the basis of SEAT's move into the world of electrified urban mobility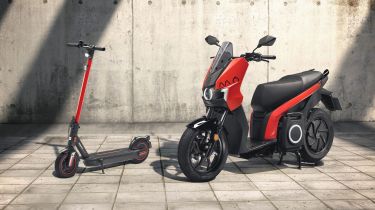 Spanish manufacturer SEAT has unveiled the production versions of its MÓ eScooter125, along with a pair of standing e-scooters badged eKickScooter65 and eKickScooter25.
The scooters represent the car brand's first foray into electrified two-wheel transport, and follow on from the reveal of the SEAT e-Scooter concept at the Smart City Expo World Congress in Barcelona in 2019. 
The MÓ eScooter 125 is a pure-electric moped aimed at both private buyers and fleet operators. Power comes from a 12bhp electric motor inside the rear wheel; 0–31mph takes 3.9 seconds and top speed is 59mph. A 5.6kWh battery feeds the motor and is good for a range of 77 miles according to SEAT; the firm reckons that only a weekly charge will be required in most typical usage cases.
Charging can take place at a public point or at home, where the scooter's battery can be removed and charged overnight from a three-pin socket. Fleet operators will be able to swap a charged battery in for a flat one, minimising turnaround times.
SEAT says its eScooter125 is ready to go on sale in the UK now but, as with its e-Scooter siblings, this will depend on new Department for Transport (DfT) legislation covering what is a rapidly growing segment of the personal mobility market.
Jumping on the massively popular – but still technically illegal in the UK – e-scooter bandwagon, the eKickScooter65 and eKickScooter25 are smaller standing scooters, each using the same chassis but with differing battery and motor setups. 
The more powerful of the two is the eKickScooter65, with its 0.5kW battery good for an impressive claimed range of 40 miles. Top speed is 12mph, while a full charge takes six hours from a three-pin socket. The eScooter25 uses a smaller 0.2kWh battery and has the same top speed, but total range is limited to 12 miles. With its shorter range and reduced charge time (3.5 hours), this version is intended for shorter commutes. 
Meanwhile, the Spanish brand – which is owned by parent company Volkswagen Group – has two electric cars on its books: the recently released Mii electric city car and the el-Born hatchback, which is set to follow later this year. Meanwhile, the Minimo quadricycle is set to enter production in 2021, although SEAT is holding talks with third parties to see if an external company will build the Renault Twizy rival on its behalf.
SEAT announces new urban electric car to launch in 2025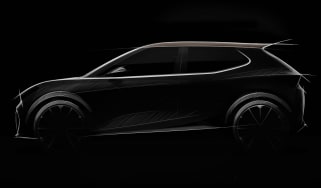 SEAT announces new urban electric car to launch in 2025
Top 10 best plug-in hybrid SUVs 2021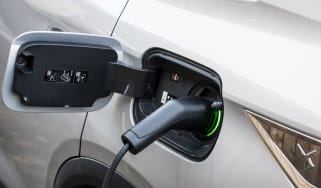 Top 10 best plug-in hybrid SUVs 2021
The finest plug-in hybrid SUVs offer low running costs, enough electric range for daily use and excellent practicality. These are the best plug-in hyb…
Top 10 longest range electric cars 2021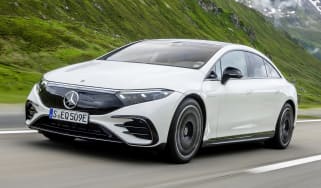 Top 10 longest range electric cars 2021
Avoid range anxiety by choosing one of these: the longest-range electric cars you can buy in the UK right now
Top 10 best plug-in hybrid cars 2021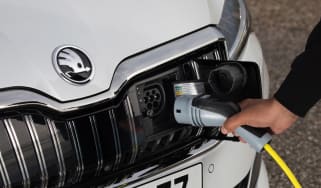 Top 10 best plug-in hybrid cars 2021
Plug-in hybrid cars are great for keeping fuel and company-car tax bills low. Here are the best ones to buy in the UK right now