Best electric scooters 2021
We've rounded up the best electric scooters to see which is best for range, price and ease of use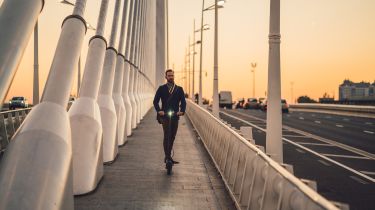 They might be divisive, but there's no ignoring them: electric scooters are reinventing urban mobility in cities across the world, moving from the playthings of children to a common mode of transport with a lot of benefits.
Their appeal is easy to see. Their compact size means they can easily be transported in the boot of a car, giving commuters a cheap way to get around. Depending on where you live, you can park outside a city and scoot the rest of the way, or simply do the entire journey from door to door. Advances in battery technology mean electric scooters can travel further and faster than ever before.
Be warned though: UK laws classify them as motor vehicles, so it's illegal to use them on the road without tax, insurance, lights and number plates. Footpaths and cycle lanes are also out of bounds, so if you do buy one to aid your commute, you run the risk of a £300 fine and penalty points on your driving licence.
Use on private land is unrestricted though, and the electric scooter's portability means they are great to take on caravan and camping trips, giving you an easy means of getting around when you arrive at your destination.
We've tested the six best electric scooters on sale to see which offers the best overall package…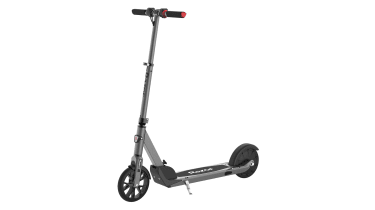 Razor E-Prime
Price: around £299Claimed range: 15 miles
The Razor E-Prime is the cheapest of our test models but feels really well made. It's also light and easy to transport. However, with solid wheels and no suspension, it's bumpy to ride on surfaces that aren't snooker-table smooth. It's also hampered by its maximum rider weight of 80kg – and heavier riders might have to push it up slight inclines. At this price, you can't expect much equipment, either: there are no lights, and only a basic display that shows battery capacity.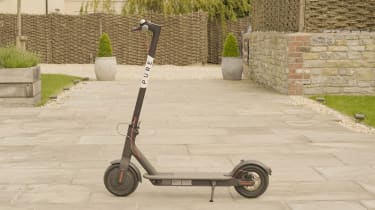 Xiaomi M365
Price: around £399Claimed range: 18 miles
For another £100 you could buy the Xiaomi M365 – the best-selling electric scooter in the world. It can be paired to your phone, allowing you to view information such as the amount of charge in the battery. With inflatable tyres, it does a great job of absorbing lumps and bumps, but falls short of having the suspension of more expensive models. Its controls are intuitive: you get a bike-style brake lever rather than a thumb switch. The M365 can accommodate riders weighing up to 100kg.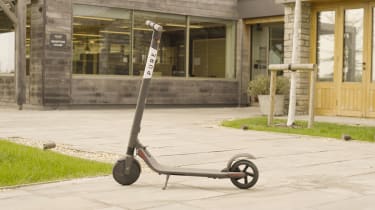 Ninebot Segway ES2
Price: around £499Claimed range: 15 miles
The standout feature of the Ninebot ES2 is its LCD display, something the cheaper models miss out on. You can also team it with a smartphone to control various functions such as the colour of the lights underneath the scooter. Folding the ES2 is easy and, at 12.5kg, it's light and portable. The ES2 is simple to ride but the brakes are hard to modulate, meaning the scooter doesn't feel as comfortable around corners as we'd like.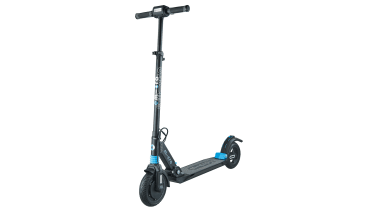 Micro Merlin
Price: around £799Claimed range: 15 miles
The Merlin is pricey at £799, but it comes with a host of features you don't get on the cheaper models. That includes cruise control, automatic lights, an LCD display and foldable handlebars that allow it to be stored in small spaces. It has solid tyres, but with suspension front and rear, it feels sure footed and comfortable. It means you don't have to worry about punctures either. It's light at 11kg and can carry passengers weighing up to 100kg.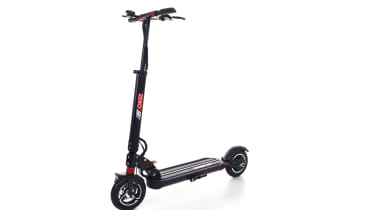 Zero 9
Price: around £995Claimed range: 27 miles
Partnership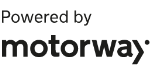 Need to sell your car?
Find your best offer from over 5,000+ dealers. It's that easy.
The Zero 9's trump card is its range of 27 miles and a 600W motor that makes it a lot faster and better able to cope with hills than most of its rivals. To manage this speed, it has twin brakes and a front brake disc. There's also front and rear suspension and pneumatic tyres for a smooth ride. The maximum rider weight is 100kg. At 18kg it's a tad heavy, but it does fold down easily and should fit into most car boots. If you ride a lot, the Zero 9 is worth paying extra for.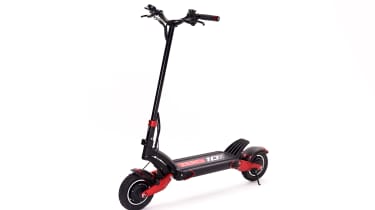 Zero 10X
Price: around £1,595Claimed range: 70 miles
You might hesitate at the list price, but the Zero 10X is the Rolls-Royce of electric scooters. With a top speed of 40mph and a range of 70 miles, the 10X will handle most commutes with ease. A 1,000W electric motor at each wheel gives you excellent grip in all conditions and it can tackle hills with ease. The problem is that the 10X is big, weighing 35kg, and won't fit so easily into a car boot. It can handle a maximum rider weight of 150kg, however.
Verdict
For most uses, the Xiaomi M365 is hard to beat at the price. It's our pick of the bunch due to its size, performance and ability to connect with your smartphone. However, if you need a machine that will tackle longer rides or hilly routes, the Zero 9 is worth the investment.
Electric Renault 5: prices, 2024 launch date and teaser images of the MINI Cooper rival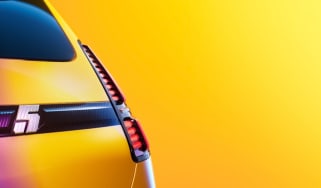 Electric Renault 5: prices, 2024 launch date and teaser images of the MINI Cooper rival
New official teaser pictures for Renault's electric supermini confirm the 5's reveal in February 2024
Big price cut: Electric Renault Megane prices slashed in time for Christmas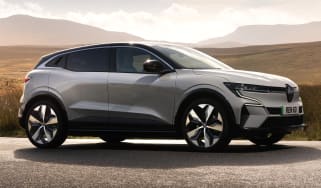 Big price cut: Electric Renault Megane prices slashed in time for Christmas
Renault Megane E-Tech gets a price drop of up to £3,500, bringing the starting price to just £34,495