Porsche Charging Service coming to the UK
Digital service grants Porsche drivers access to 49,000 charging points across Europe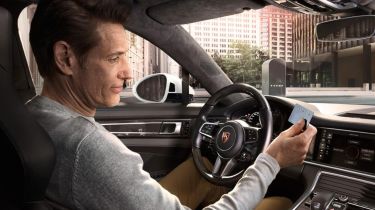 The Porsche Charging Service – a digital platform that helps Porsche drivers locate and use charging stations – will be rolled out in the UK later in 2019.
Launched in May last year, it'll soon cover 12 countries: Germany, Belgium, Austria, Denmark, Switzerland, the Netherlands, Norway, France, Spain, Italy and Great Britain.
Porsche owners can search for suitable charging points in their vicinity using an app that shows which stations are available, the maximum charging speed and the busiest times.
Best of all, Porsche promises that all costs will be invoiced through centrally stored payment details, meaning drivers won't have to register with multiple providers in order to access different networks.
The app can be downloaded for free, and each of the 49,000 eligible charging stations across Europe can be accessed with either a smartphone QR code, or a free 'Porsche ID Card'.
German users must pay €2.50 a month to use the Porsche Charging Service: it isn't yet known how much UK drivers will pay. In any case, the monthly subscription doesn't include charging fees themselves, although these are clearly displayed in the app prior to plugging in.
The German carmaker also says charging fees will meet a "guaranteed unit price" that is "independent of currency" in each nation.
The service will be of interest to Porsche Panamera E-Hybrid and Cayenne E-Hybrid buyers, with both plug-in hybrids returning to the brand's line-up in 2019 after being off sale since mid-way through 2018.
The Porsche Taycan – the marque's first fully electric car – is due to arrive in 2020.
MINI Cooper Electric: pricing and specs for British-built electric supermini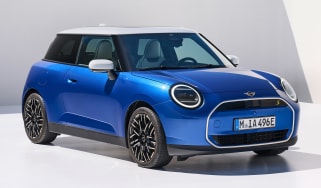 MINI Cooper Electric: pricing and specs for British-built electric supermini
MINI's latest electric hatchback introduces a revolutionary interior design, as well as larger batteries to provide a 250-mile range
Tesla Cybertruck: pricing and specs for Elon Musk's electric pickup truck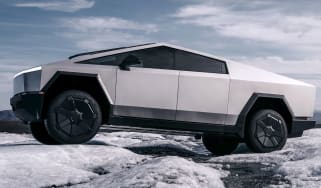 Tesla Cybertruck: pricing and specs for Elon Musk's electric pickup truck
The Tesla pickup truck is now on sale, with a range of up to 340 miles and a starting price of just over $60,000
Electric Renault 5: prices, 2024 launch date and teaser images of the MINI Cooper rival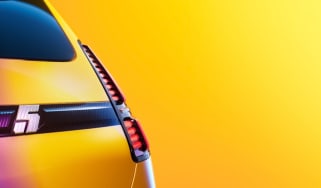 Electric Renault 5: prices, 2024 launch date and teaser images of the MINI Cooper rival
New official teaser pictures for Renault's electric supermini confirm the 5's reveal in February 2024