Hertz deal with Polestar will see 65,000 electric cars added to fleet
Car-hire firm Hertz will offer the Polestar 2 electric car for rental in the coming months thanks to a new global partnership between the brands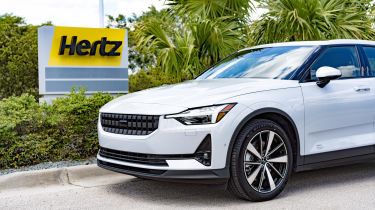 Car-rental firm Hertz has signed up to purchase 65,000 Polestar electric cars over the next five years. It's a global partnership that'll make Polestar models available to European customers in the coming months, expanding to North America and Australia later in 2022.
Hertz's initial order will be for the Polestar 2 hatchback, which can travel for up to 273 miles with a Standard Range battery, or up to 336 miles with a Long Range battery and single motor. While not yet confirmed, Hertz may also add the Polestar 3 SUV to its fleet when it arrives in 2023 to rival the Tesla Model Y. Polestar is aiming for 10-fold growth by 2025, helped by three new model launches.
Hertz management has previously said it wants to "lead in electrification, shared mobility and a digital-first customer experience." Last October, the company announced plans for the largest EV rental fleet in North America and one of the largest globally, ordering 100,000 Tesla Model 3s.
Speaking about the new deal, Stephen Scherr, Hertz's CEO, said: "Today's partnership with Polestar further builds on our ambition to become a leading participant in the modern mobility ecosystem and doing so as an environmentally forward company. By working with EV industry leaders like Polestar, we can help accelerate the adoption of electrification while providing renters, corporate customers and ride-share partners a premium EV product, exceptional experience and lower carbon footprint."
"The partnership with a global pioneer like Hertz will bring the amazing experience of driving an electric car to a wider audience, satisfying a broad variety of our mutual customers' short and long-term mobility requirements. For many of them it may be the first time they have driven an EV, and it'll be a Polestar" commented Polestar CEO Thomas Ingenlath.
Tesla Model 3 facelift will be a double-edged sword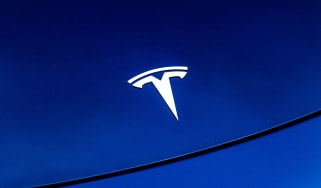 Tesla Model 3 facelift will be a double-edged sword
Tesla's updated EV will have an improved interior, greater range and a more affordable price – as well as one unfortunate drawback
Vauxhall Astra Electric: price, range and video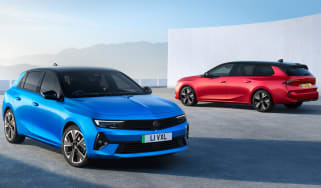 Vauxhall Astra Electric: price, range and video
The new Astra Electric shares its parts with the Peugeot e-308, with first deliveries due soon
Electric Ford Puma could become the UK's best-selling EV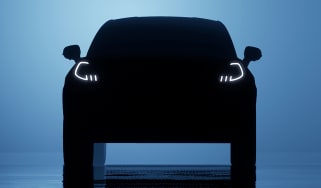 Electric Ford Puma could become the UK's best-selling EV
The Ford Puma EV is set to arrive in 2024 with a range of over 200 miles and a tweaked exterior design