Polestar 2 recall: over 4,500 models recalled due to power failure issue
Polestar's first electric car has been recalled over potential power failures, with 360 UK cars affected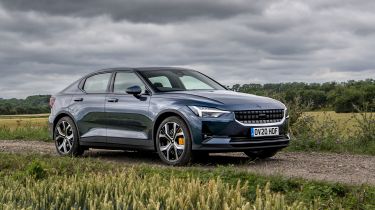 Polestar has announced a recall for the Polestar 2 following a number of reports from owners of their cars losing power. A total of 4,586 cars are affected in Europe, 3,150 of which have already been delivered to customers, with 360 of those in the UK.
According to Polestar, the recall "involves the replacement of faulty inverters on most delivered customer vehicles." These inverters, Polestar explained in an official statement, "transform the stored energy in the battery into the power required by the electric motors". 
Alongside the above recall, Polestar has also issued a "service campaign" for the replacement of the high voltage coolant heater (HVCH) – a part that heats the cabin and the car's battery. This part is faulty on early production cars, Polestar stated, and needs to be replaced on a total of 138 UK cars.
Polestar has assured owners of affected cars that both "hardware updates" will only require a "single workshop visit". Customers will be contacted from today (2 November) to make suitable arrangements. 
Polestar stated that the updates would be applied to any undelivered cars as a matter of course, as well as to any cars already in workshops. The firm conceded that "there may be handover delays on new vehicles that need to be updated accordingly before they are handed over".
Along with its mechanical fix, Polestar will also upgrade all Polestar 2 models to accept forthcoming over-the-air updates.
"We recognise the importance of updating our customers," Polestar said in its statement. "In order to successfully address the issues, we have needed to ensure that appropriate investigations are made before customers are informed. We appreciate our customers' patience as we follow the necessary process."
Polestar also confirmed that the recall does not apply to customers in the US, Canada or Switzerland – all markets where cars are yet to be delivered.
Polestar 2 now with 395-mile range and faster charging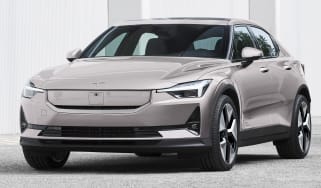 Polestar 2 now with 395-mile range and faster charging
First contact: facelifted Kia EV6 will look even more like a UFO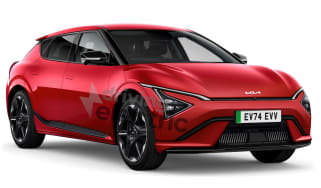 First contact: facelifted Kia EV6 will look even more like a UFO
Kia is readying an update for the EV6 crossover, which is set to include a new face and tech from the larger EV9
Electric Renault Twingo revealed as £17k rival to Citroen e-C3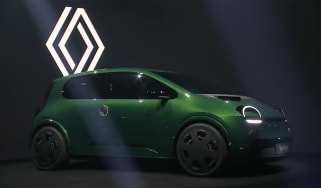 Electric Renault Twingo revealed as £17k rival to Citroen e-C3
Renault has unveiled its smallest EV yet; a sub £20k city car with a claimed high level of efficiency