Nissan Leaf review: performance, motor & drive
The Nissan Leaf's very impressive performance on the road is marred only by slightly stiff suspension
| | | | | |
| --- | --- | --- | --- | --- |
| Model | 0-62mph | Top speed | Driven wheels | Power |
| Leaf | 7.9s | 90mph | Front | 148bhp |
| Leaf e+ | 6.9s | 98mph | Front | 214bhp |
Even with the electric-car market constantly expanding and new advancements in battery technology being announced, the Nissan Leaf still offers a compelling package of practicality, decent driving range and performance, several years after its launch.
The biggest thorn in its side is the new MG4, which not only offers a longer range and cheaper list price, but a much more agreeable driving experience. That car's rear-wheel drive layout and driver-focused handling don't come at the expense of comfort. It's a superior all-rounder if you're planning to spend a lot of time behind the wheel.
Nissan Leaf electric motor, 0-62mph and acceleration
The standard Leaf's motor produces a not-inconsiderable 148bhp and 320Nm of torque, putting it in a similar league to many 2.0-litre diesel engines. The difference is that the Leaf, like all electric cars, generates that torque from a standstill, so you can access the full force of the motor all at once, delivering a strong burst of acceleration that you don't get in equivalent diesels.
Consequently, the standard Leaf takes just 7.9 seconds to cover the 0-62mph sprint, although top speed is just 90mph in the interests of preserving range. The bigger-battery Leaf e+ improves on this slightly, taking the power output up to 214bhp, the top speed up to 98mph and the 0-62mph time down to 6.9 seconds.
It's not just the way the Leaf goes that impresses – how it stops is noteworthy, too. There are two selectable drive modes, ECO and B, which progressively increase the force of the regenerative braking. When you slow down, this recoups power that would otherwise be wasted and directs it back to the electric motor.
Other cars have similar systems, but Nissan's 'e-Pedal' is a real standout of the Leaf. Effectively, it boosts regenerative braking to such an extent that it's almost possible to drive using one pedal. Pressing the pedal to go faster is intuitive, but releasing it to actively slow takes a bit of getting used to, and the sudden change in brake response if you turn e-Pedal off can be alarming – you need a surprising amount of force to stop the Leaf from creeping if you haven't got this system activated. The efficiency rewards are worth the effort, certainly, but we prefer the more intuitive wheel-mounted paddle system (that simply toggles up and down the brake modes) that's similar to what rivals like the Hyundai Kona and Kia Niro EV use.
Handling
The Leaf is fast but not particularly sporty – if you want a fun-to-drive family EV then the MG4 or Cupra Born excel in this area. The Leaf's light steering is light and great for around-town manoeuvrability, however, while also being direct enough that you can corner with confidence at higher speeds. That sense of control is aided by a low centre of gravity, but the firm suspension – a common downside of modern electric cars, necessary to cope with the heavy batteries positioned beneath the floor – means the Leaf can feel pretty lumpy over uneven or patchy roads. It's our biggest gripe about how the car drives, though it's unlikely to prove intrusive enough to bother most drivers.
Partnership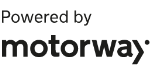 Need to sell your car?
Find your best offer from over 5,000+ dealers. It's that easy.
There are no such complaints with how quiet the car is, though. The sensation of silent acceleration takes a little getting used to, but is strangely beguiling. Nissan says the Leaf is around 30% quieter than petrol or diesel alternatives, and we believe it. In fact, the most noticeable noise comes from the tyres.
All models in the Nissan Leaf range come with the option of ProPilot semi-autonomous driving technology, with the exception of the range-topping Tekna, which has it fitted as standard. It can make the car go, turn and stop without any input from you, and will even park the car by itself. Once activated, all you need to do is place your hands on the wheel and be ready to take back control if you need to. We thought it worked very well indeed.