Nissan x OPUS camper concept uses recycled batteries
Concept camper features Nissan Energy ROAM power pack made from recycled electric-vehicle batteries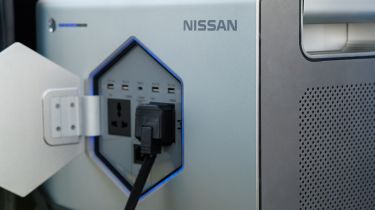 Nissan has revealed a concept camper that uses batteries recycled from its first generation of electric vehicles, ensuring a "sustainable second life" for used cells.
Old batteries are recycled to make Nissan's new Energy ROAM power pack, a portable, weatherproof unit with 700Wh of capacity and an output of 1kW.
The company says it'll provide up to seven days' worth of power to use when camping in the x OPUS concept, which consists of a Nissan Qashqai SUV pulling an AIR OPUS trailer.
Nissan believes the Energy ROAM power pack is a clean alternative to fossil-fuel generators often used by campers, and a solar panel attachment provides a full, zero-emissions charge in 2-4 hours.
If required, the pack can be removed from its housing altogether and charged in an hour via a 230V household socket.
"The Nissan x OPUS concept is a real-world example of how Nissan Energy ROAM can integrate into our lifestyles – in this case, the hugely popular leisure activity of camping," said Francisco Carranza, managing director, Nissan Energy.
He added: "The new Nissan Energy ROAM can deliver clean, sustainable power to the most remote of locations, and be enjoyed by everyone."
Using energy from the recycled power pack, the x OPUS can be inflated in as little as 90 seconds. Inside you'll find a seating and dining area, plus sleeping space for up to six people.
Smartphones can be charged using USB sockets inside, and the camper also has a 4G WiFi hotspot. LED lighting is housed in the canopy, and a digital projector lets campers screen films and television shows.
Cooking facilities include a microwave, two gas hobs and a fridge.
The Nissan x OPUS concept will make its public debut this week at the Camping, Caravan and Motorhome Show in Birmingham.
The AIR OPUS trailer range starts from £15,995. The Nissan Energy ROAM power pack will go on sale in Europe later this year, although prices have yet to be announced.
New Nissan Townstar electric van is cheaper than a Citroen e-Berlingo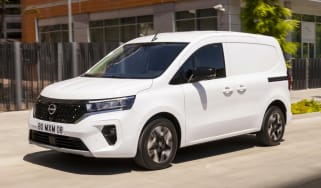 New Nissan Townstar electric van is cheaper than a Citroen e-Berlingo
New electric vans arriving in 2023 and beyond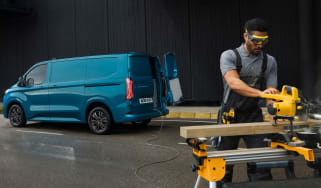 New electric vans arriving in 2023 and beyond
New electric cars coming in 2023 and beyond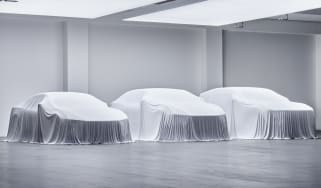 New electric cars coming in 2023 and beyond
With electric cars making up an ever-increasing proportion of sales, the industry is working flat out to launch new models – here's what's on the way …
New Toyota battery tech to deliver 500-mile EVs by 2026; 750-mile ranges to come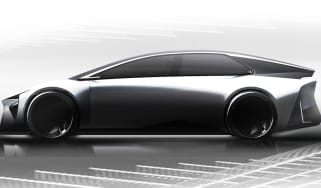 New Toyota battery tech to deliver 500-mile EVs by 2026; 750-mile ranges to come
Toyota has revealed details on its latest battery technology, set to underpin its next generation of EVs
New Fiat 600e SUV prices announced: £3,000 cheaper than a Jeep Avenger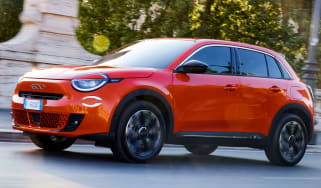 New Fiat 600e SUV prices announced: £3,000 cheaper than a Jeep Avenger
The larger sibling to the Fiat 500e gets a stylish SUV-like design and a 249-mile range