Nissan electric cars
Electric-car pioneer Nissan is well known for its Leaf hatchback, but its zero-emissions range is now starting to expand into other areas of the market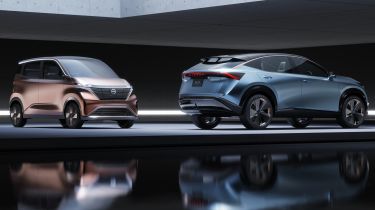 Nissan was one of the first big car manufacturers to embrace electric power and its well-known Leaf family hatchback was one of the first truly affordable zero-emissions models to go on sale. The Leaf is now well into its second generation and will soon be joined by the next generation of Nissan electric vehicles, including the swoopy Ariya family SUV and practical Townstar delivery van. Follow the links below to read more about Nissan's electric models.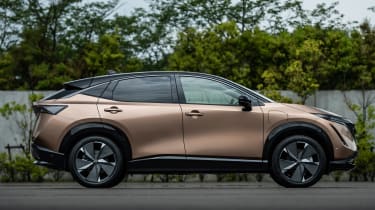 Nissan Ariya
Arriving in the UK in early 2022, the Ariya will be Nissan's challenger to models like the Skoda Enyaq iV and Mercedes EQA in the electric family SUV class. Sporting sleek, eye-catching styling, it will offer a variety of battery sizes for a driving range of up to 310 miles, as well as a choice of two or four-wheel drive. Read more about the Ariya here.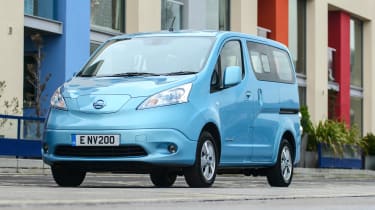 Nissan e-NV200 Combi/Evalia
For a long time one of the only options available to those looking for a seven-seat electric car, the passenger version of the Nissan e-NV200 electric van won't be on sale for much longer. It has not yet been confirmed if it'll be replaced by a variant of the Townstar (see below), but it seems likely. Read more about the e-NV200 Combi and Evalia here.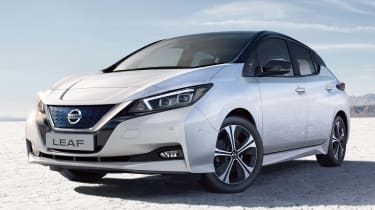 Nissan Leaf
One of the best-selling and most well known electric cars in the world, the Leaf was introduced way back in 2010, before this second-generation model arrived in 2017. It currently offers a choice of two different battery sizes in a practical family hatchback body, and while its interior is starting to feel a little behind the times, it's still a solid electric-car choice. Read more about the Leaf here.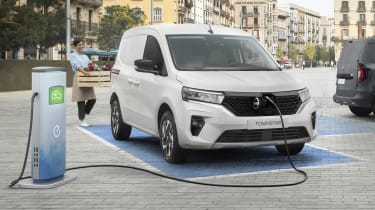 Nissan Townstar
Delivery vans are going electric in a big way, but Nissan was one of the first to cotton on to this trend with its e-NV200 van. That long-serving model is set to be replaced in early 2022 by the all-new Townstar: a sister model of the Renault Kangoo E-TECH and Mercedes eCitan. Read more about the Townstar here.
New Nissan Townstar electric van is cheaper than a Citroen e-Berlingo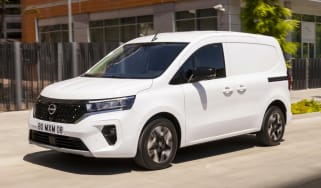 New Nissan Townstar electric van is cheaper than a Citroen e-Berlingo
New electric vans arriving in 2023 and beyond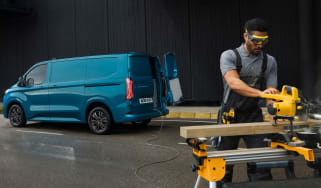 New electric vans arriving in 2023 and beyond
New Fisker Ocean Sport washes up in the UK: £36k for a 288-mile range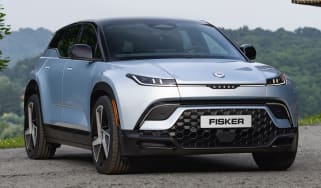 New Fisker Ocean Sport washes up in the UK: £36k for a 288-mile range
American EV startup Fisker has just launched its entry-level Ocean SUV in the UK, with a range of up to 288 miles
Big price cut: Electric Renault Megane prices slashed in time for Christmas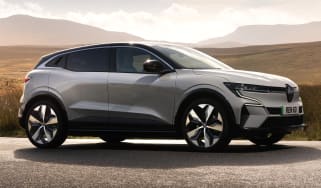 Big price cut: Electric Renault Megane prices slashed in time for Christmas
Renault Megane E-Tech gets a price drop of up to £3,500, bringing the starting price to just £34,495