Hyundai Group to launch new electric-car platform by 2021
Parent company of Hyundai, Kia and Genesis Motor will launch a new platform for electric cars in the next two years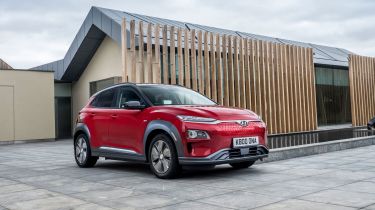 Hyundai Group – the parent firm of Hyundai, Kia and luxury brand Genesis Motor – will launch a new platform for electric cars by 2021.
The platform will be similar to the Volkswagen Group's MEB architecture, which is being used to underpin the forthcoming VW ID. hatchback, ID. Crozz crossover and many other models from other brands, such as the electric SEAT el-Born hatchback.
Speaking to our sister title Auto Express, an insider at Hyundai Group said: "A new platform dedicated to electric vehicles is about two years away. It will probably focus on B and C-segment [small and medium-sized] cars."
It'll allow Hyundai, Kia and Genesis Motor to build more bespoke electric cars. Currently, all of Hyundai Group's electric cars are based on existing vehicles, which are also available with petrol and diesel engines.
The Hyundai Kona Electric and Ioniq Electric spawned from internal-combustion-engined cars, as did the Kia e-Niro and Soul EV. The latter is expected to arrive in the UK at the end of 2019, although the Kona Electric and e-Niro have sold out entirely for the remainder of this year.
"Customer demand has been higher than expected," said a spokesperson. "It's going to take six months to adjust to that level of demand."
Hyundai and Kia are planning to have 38 'green' cars in their product line-up by 2025, 14 of which will be fully electric. Genesis Motor is expected to launch its first electric car by 2021.
Meanwhile, Hyundai Group will also press on with the development of hydrogen fuel-cell technology; the hydrogen-powered Hyundai NEXO has just gone on sale in the UK.
"When it comes to electric vehicles, you have to ask whether you want science fiction or whether you want to conform," design boss Luc Donckerwolke told Auto Express. "We can create something that doesn't appeal to someone in the traditional sense.
"We need to appeal to millennials and next-generation car buyers. They're not car people – they want to buy something else."
BMW i4 facelift to topple Tesla with huge range and tech upgrades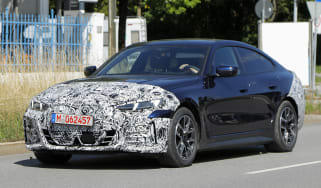 BMW i4 facelift to topple Tesla with huge range and tech upgrades
An updated version of the BMW i4 has been spotted testing, likely sporting a longer range and the latest technology
We've had a ride in the new electric MG Cyberster and it's NOT what we first thought…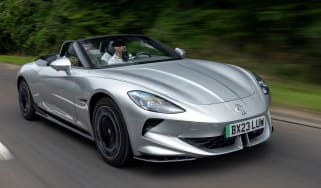 We've had a ride in the new electric MG Cyberster and it's NOT what we first thought…
The MG Cyberster is due to go on sale next year with up to 536bhp and scissor doors – and we've already had a ride in it