Piech Mark Zero electric sports car concept revealed
Swiss firm Piech reveals Mark Zero electric sports car at Geneva, claiming over 300 miles of range
The Piech Mark Zero concept electric sports car has make its debut at the Geneva Motor Show
As revealed in sketches last month, the concept features a "long-bonnet, short tail" shape often associated with GT cars, and its design appears to borrow elements from the Aston Martin DB9 and Alfa Romeo 8C.
The front of the Mark Zero features a large oval grille, with an aerodynamic component incorporated into the bumper to help channel air around the car.
Similarly, the rear houses a diffuser - a device designed to increase downforce - and the tail tapers to a flat section featuring the taillights and number plate.
Swiss firm Piech is led by the son of former Volkswagen boss Ferdinand Piech. It claims the Mark Zero will be capable of 310 miles of range on the WLTP test cycle, and that the car will weigh less than 1,800kg.
The Piech Mark Zero will use an energy recovery system to boost range, and the company claims its air-cooled battery pack will be heat-efficient and quick to charge.
Meanwhile, the battery itself has been positioned inside the transmission tunnel and on the rear axle: Piech believes this will generate a driving experience akin to what you'd get in GT car with a combustion engine.
It also says that the Mark Zero will be built on a modular platform, meaning that components like the battery and electric motor can eventually be replaced as technology moves on.
This will enable Piech to sell the platform to other manufacturers too, with fuel-cell, hybrid and internal combustion powertrains all compatible.
Piech plans to reveal a range of cars over the coming years, with a sports SUV and a four-seat saloon set to be built on the same platform as the Mark Zero. The Mark Zero itself will be developed into a production model called the GT-2.
New electric cars coming in 2023 and beyond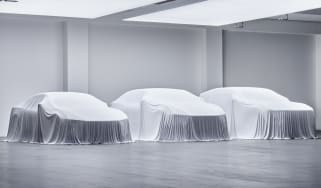 New electric cars coming in 2023 and beyond
With electric cars making up an ever-increasing proportion of sales, the industry is working flat out to launch new models – here's what's on the way …
New Toyota battery tech to deliver 500-mile EVs by 2026; 750-mile ranges to come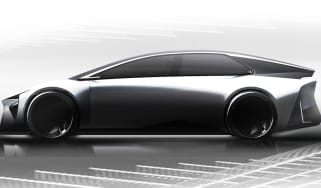 New Toyota battery tech to deliver 500-mile EVs by 2026; 750-mile ranges to come
Toyota has revealed details on its latest battery technology, set to underpin its next generation of EVs
New Fiat 600e SUV prices announced: £3,000 cheaper than a Jeep Avenger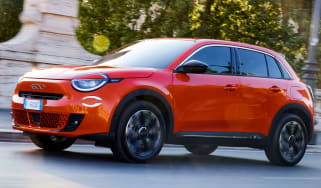 New Fiat 600e SUV prices announced: £3,000 cheaper than a Jeep Avenger
The larger sibling to the Fiat 500e gets a stylish SUV-like design and a 249-mile range