Piech GT-4 four-seater and GT-X SUV previewed
Swiss electric-car startup Piech announces two new models; the GT-4 four-seater and GT-X SUV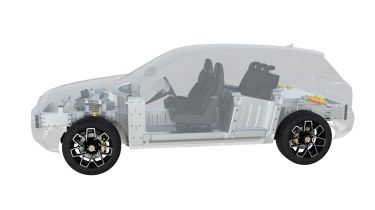 Piech Automotive, the Swiss electric-car startup behind the Mark Zero concept at this year's Geneva Motor Show, has released details about two forthcoming production models.
It's developing a four-seater GT called the Piech GT-4, and a five-seater SUV called the Piech GT-X. Both will sit on the same platform as the Piech Mark Zero coupe, which will itself evolve into a production two-seater called the GT-2.
Technical specifications are similar to the Mark Zero: there are three electric motors (one on the front axle and two on the rear) and a combined power output of just over 600bhp. Acceleration from 0-62mph will take 3.8 seconds for the GT-4, and 4.7 seconds for the GT-X.
Both models get Piech's 70kWh lithium-ion battery pack, developed jointly with the Chinese electronics company Desten.
Piech is claiming extremely fast charge times thanks to the battery's cell structure, with an 80% charge taking just four minutes and 40 seconds from Piech's own fast charger, which is also in development. It's likely that such a charge rate would demand significant power output from the charger, however.
The battery packs in the GT-4 and GT-X will be positioned over the front and rear axles, rather than in the floor as in many other electric cars.
This allows for a lower and sportier driving position, Piech says, as well as handling closer to that of an internal-combustion-engined car.
Commenting on the firm's plans, co-CEO Toni Piech said: "The first will be electric vehicles, but if hydrogen drive or fuel-cell technologies reach their breakthrough, our modular vehicle architecture will allow us to respond flexibly to the developments.
"And who knows, maybe there will even be an increased demand for hybrids in the future. This technology is also possible in our platform."
MINI Cooper Electric: pricing and specs for British-built electric supermini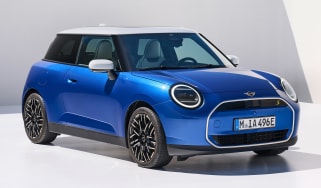 MINI Cooper Electric: pricing and specs for British-built electric supermini
MINI's latest electric hatchback introduces a revolutionary interior design, as well as larger batteries to provide a 250-mile range
Tesla Cybertruck: pricing and specs for Elon Musk's electric pickup truck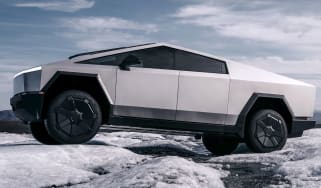 Tesla Cybertruck: pricing and specs for Elon Musk's electric pickup truck
The Tesla pickup truck is now on sale, with a range of up to 340 miles and a starting price of just over $60,000
Electric Renault 5: prices, 2024 launch date and teaser images of the MINI Cooper rival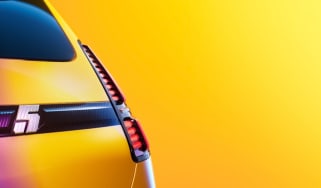 Electric Renault 5: prices, 2024 launch date and teaser images of the MINI Cooper rival
New official teaser pictures for Renault's electric supermini confirm the 5's reveal in February 2024