Fleet demand for electric cars rises, despite range anxiety
Demand for plug-in company cars is on the up, but range and charging infrastructure are still the chief areas of concern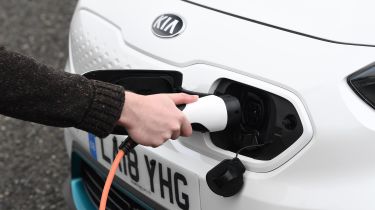 A Kia survey of 150 fleet managers has shown that demand for hybrid and plug-in vehicles is increasing significantly, despite 80% of those questioned stating that concerns over driving range and charging time continue to hold them back. Fleet sales accounted for more than half of the 95,000 cars that Kia sold last year, with almost 8% of those sales being hybrid or plug-in vehicles.
One reason that fleet demand is expected to grow is an imminent change in Benefit-in-Kind tax ratings (the bands that dictate the cost to an employee of running a company car). These see company-car tax costs on electric vehicles plummet from April 2020.
A 40% tax payer currently running a Hyundai Kona Electric 64kWh Premium SE, for instance, will pay around £2,470 in BIK tax for the 2019/20 tax year, but that will fall to just £309 in 2020/21 – drastically less than any combustion-engined car. There's no confirmation from the government, as yet, on how tax bands might vary after that. 
This will be a significant reason why 37% of those fleet managers surveyed stated that they'd had employees asking for electrified vehicles, and why Kia has seen fleet demand for its electric vehicles – including the almost sold-out Kia e-Niro – jump by more than 100% in 2018 compared to 2017. 
As with retail sales, the big issue for Kia in the immediate future is battery supply, which is set to restrain production of the new e-Niro and cause long lead times for at least another year. 
The main area of concern for fleet buyers considering electric cars is range, with 80% of those surveyed saying that it limited their company's electric-car uptake. Charging infrastructure and high leasing costs are also barriers to plug-in vehicle uptake. 
Still, more than half of the 150 fleet managers surveyed also said that they believed that within two to five years, the UK's charging infrastructure and the driving range available in electric cars would be good enough for their fleet to buy into them more significantly.
MINI Cooper Electric: pricing and specs for British-built electric supermini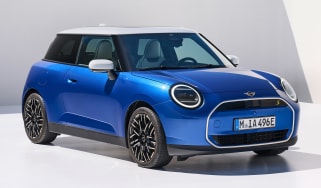 MINI Cooper Electric: pricing and specs for British-built electric supermini
MINI's latest electric hatchback introduces a revolutionary interior design, as well as larger batteries to provide a 250-mile range
DrivingElectric Awards 2024: the winners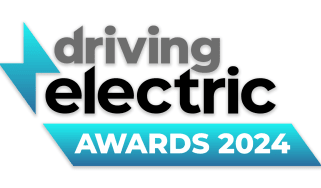 DrivingElectric Awards 2024: the winners
We celebrate the very best products in the EV world
The Kia EV9 is DrivingElectric Car of the Year 2024
The Kia EV9 is DrivingElectric Car of the Year 2024
Kia's new electric flagship wins big at DrivingElectric's annual awards ceremony