Hispano Suiza Carmen electric luxury car takes to Barcelona streets
Hispano Suiza's self-styled 'hyperlux' Carmen luxury electric car targets over 250 miles of range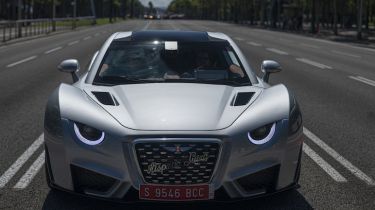 The Hispano Suiza Carmen electric 'hyperluxury' car has made its 'dynamic debut' on the streets of Barcelona, Spain, several months after being unveiled for the first time at the Geneva Motor Show.
The Spanish car brand says an 80kWh battery will give the car a range in excess of 250 miles, with two rear-mounted electric motors producing 1,006bhp. Weighing 1,690kg, the Carmen will do 0-62mph in under three seconds, en route to a limited top speed of 155mph.
An 80kW charging speed will allow for a 30-80% rapid charge in less than half an hour, while the Carmen has also been designed to be ready for improvements in lithium-ion battery technology: it expects efficiency to rise from 230Wh/kg to 300Wh/kg in the future, raising the prospect of a 105kWh battery with even more range.
The Carmen is built around a carbon-fibre monocoque, which the company says provides the basis for its "exceptional luxury, comfort, innovation and attention to detail". The electric powertrain is a custom design overseen by production partner QEV Technologies, which has engineering experience with supercar brands and in Formula E.
The car is a two-seater, and is inspired by the brand's 1938 Dubonnet Xenia. A flowing, aerodynamic design reduces the effect of wind resistance on the vehicle, improving efficiency and boosting performance.
On its debut in Barcelona, the Carmen was photographed next to some of the city's architectural and design landmarks, including Gaudi's La Sagrada Familia cathedral, the Museu Nacional d'Art de Catalunya and the modern and imposing Agbar Tower.
Inside, buyers will find a 10.1-inch, high-definition touchscreen with which to control the infotainment system. Leather heated seats with lumbar support are included, with a suite of safety features including parking assist and a rear parking camera, among others. Remote vehicle control via a smartphone app has also been mooted.
Hispano Suiza says the car has been developed further since first appearing at Geneva, getting a new suspension system, as well as weight reduction, rigidity enhancements and crash-structure optimisation. The next stage of development will see on-road tests in northern Catalonia and high-speed work at the Ascari racing circuit.
Prices for the Hispano Suiza Carmen start at €1.5 million excluding taxes, with first deliveries scheduled for June 2020. The car will be built in Barcelona, where the company has its headquarters, a technical centre and a manufacturing facility.
BMW i4 facelift to topple Tesla with huge range and tech upgrades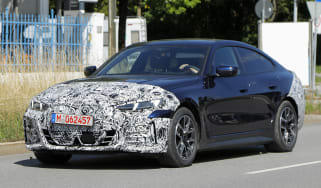 BMW i4 facelift to topple Tesla with huge range and tech upgrades
An updated version of the BMW i4 has been spotted testing, likely sporting a longer range and the latest technology
Electric BMW iX2 is set to take the kidney grille to the next level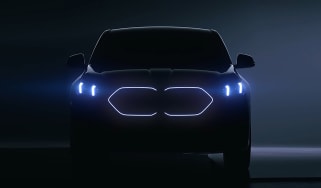 Electric BMW iX2 is set to take the kidney grille to the next level
BMW has teased the highly-rumoured iX2 coupe-SUV, which has been revealed to get enlarged illuminated kidney grilles