World's first hydrogen fuel-cell charger launched
AFC Energy launches 'CH2ARGE' system, using hydrogen to generate electricity and charge electric cars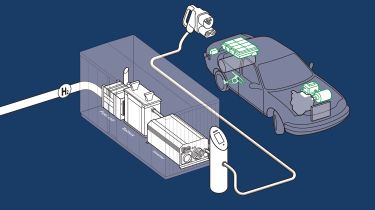 British company AFC Energy has launched what it believes is the world's first hydrogen-powered charger, capable of delivering 100% emissions-free charging.
The 'CH2ARGE' system uses a hydrogen fuel cell to generate electricity, charging an internal 40kWh battery from which up to two vehicles at a time can draw power.
Charging speeds of up to 50kW are possible, with a 0-80% rapid charge taking less than an hour for most electric vehicles. AFC Energy says prices would be competitive with those of the Tesla Supercharger network.
Designed for supermarkets, sports venues and stadiums, CH2ARGE systems would be supplied with hydrogen by tankers, in much the same way petrol and diesel is distributed now. The tank contained within each unit could provide up to 140 charges before needing to be refilled.
"By 2030, it is estimated that there could be nine million electric vehicles on the roads of Britain, up from 90,000 today," said AFC Energy CEO Adam Bond. "For this transition, we need charging stations to be embedded throughout the country, as well as seeking innovative solutions to overcome the severe limitations of centrally generated electricity.
"By developing and demonstrating the effectiveness of our hydrogen fuel cell in the application of EV charging, AFC Energy has shown it is ready to lead the way not only in solving the challenges of increased demand for electricity, but also doing so in a truly zero-emissions approach."
The company is in the process of looking for commercial partners, and says the first public fuel-cell chargers could be rolled out by the end of the year.
With all new cars predicted to be electric by 2040, the company believes it can help provide reliable, clean energy as demand increases. It predicts that the UK will hit a peak surge of 25.7GW should one in 10 cars be placed on charge simultaneously, equating to 7.9 new nuclear power stations or 17,100 wind turbines.
The UK is struggling to expand its electricity production. Earlier today, Japanese firm Hitachi suspended work on two new nuclear power sites at Wylfa, Anglesey, and Oldbury, Gloucestershire, citing rising costs.
New electric cars coming in 2023 and beyond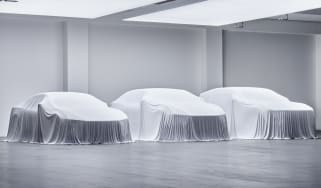 New electric cars coming in 2023 and beyond
With electric cars making up an ever-increasing proportion of sales, the industry is working flat out to launch new models – here's what's on the way …
New Toyota battery tech to deliver 500-mile EVs by 2026; 750-mile ranges to come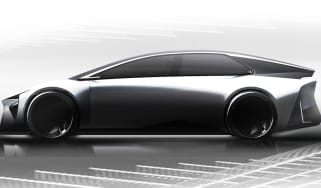 New Toyota battery tech to deliver 500-mile EVs by 2026; 750-mile ranges to come
Toyota has revealed details on its latest battery technology, set to underpin its next generation of EVs
New Fiat 600e SUV prices announced: £3,000 cheaper than a Jeep Avenger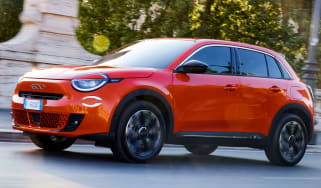 New Fiat 600e SUV prices announced: £3,000 cheaper than a Jeep Avenger
The larger sibling to the Fiat 500e gets a stylish SUV-like design and a 249-mile range