London Congestion Charge exemption to end for all electric cars and PHEVs
All electric and plug-in hybrid cars will lose their London Congestion Charge exemption status, it has been announced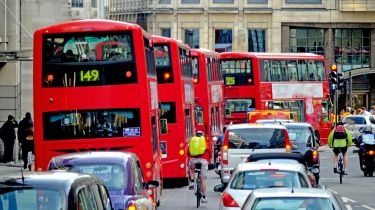 The Mayor of London, Sadiq Khan, has announced that electric and plug-in hybrid vehicles will have their exemption from the London Congestion Charge phased out over the next few years.
From October 2021, only pure-electric, zero-emissions vehicles will be exempt. From that point, even plug-in hybrids emitting less than 75g/km of CO2 (which are exempt at the moment) will incur the daily £11.50 fee for entering the centre of the capital.
And after December 2025, drivers of electric cars will also be required to pay the charge.
The measures have been announced alongside plans to end the Congestion Charge exemption for private hire vehicles – affecting providers like Uber – from April next year.
Transport for London says the aim is to improve air quality and reduce congestion.
"Toxic air pollution in London is a major public health crisis that is stunting the lung development of our children and leads to thousands of premature deaths and increases the risk of asthma and dementia," said Khan.
"We have to make tough decisions to protect the health and wellbeing of Londoners and tackle harmful emissions from the most polluting vehicles."
Currently, all electric cars and PHEVs emitting less than 75g/km of CO2 can drive through the Congestion Charge Zone for free.
Some non-plug-in hybrids – such as the Toyota Prius in Active trim – also qualify with tailpipe emissions below that threshold, but from April 2019 only cars capable of zero-emissions driving will be eligible for the discount.
According to Alex Williams, TfL's director of city planning, "bold action is required" to tackle air-pollution levels in London.
He added: "This package of measures will contribute to fewer vehicles driving where pollution is most concentrated and encourage the switch from diesel to electric."
Best plug-in hybrid SUVs 2021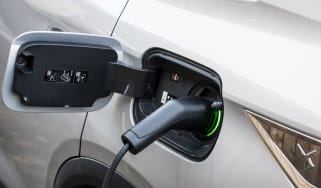 Best plug-in hybrid SUVs 2021
A good plug-in hybrid SUV should combine low running costs with excellent practicality. These are some of the best on sale right now
Where can I buy hydrogen and where is my nearest hydrogen filling station?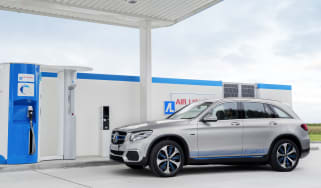 Where can I buy hydrogen and where is my nearest hydrogen filling station?
A guide to where you can find UK hydrogen fuel stations for filling up a hydrogen fuel-cell car
Best electric SUVs 2021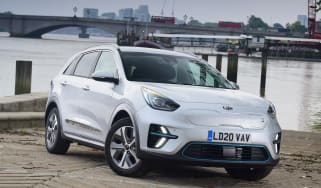 Best electric SUVs 2021
Our selection of the best electric SUVs you can buy features cars that promise to mix style, practicality and rock-bottom running costs