VW to stop developing petrol and diesel cars in 2026
Volkswagen will launch its final all-new, combustion-engined platform for the European market next decade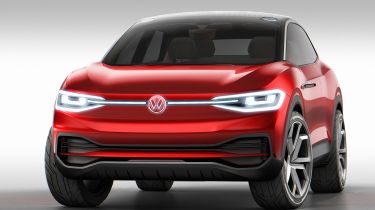 Volkswagen will launch a final combustion-engined platform for European petrol and diesel models in 2026, with the focus on pure electric and plug-in hybrid cars thereafter.
Speaking at the Handelsblatt automotive conference in Wolfsburg, the company's head of group strategy, Michael Jost, stated: "Our colleagues are working on the final platform for cars that aren't CO2-neutral. We're gradually fading out combustion engines to the absolute minimum… 2026 will be the last product start on a combustion-engine platform."
The Volkswagen Group has already started its electric-car rollout: the Audi e-tron, Porsche Taycan and Volkswagen I.D. Neo hatchback are all set to arrive next year. With the all-new Mk8 Golf also due to arrive in 2019, it's likely that Volkswagen will launch a Mk9 Golf in 2026 as one of the final European models to receive standard combustion engines.
However, Dr. Frank Welsch, Volkswagen's board member for technical development, clarified Jost's comments by stating that "we are not stopping making combustion engines in 2026. There was a European focus in his comments. There will still be regions – Africa, for example – where we are selling optimised combustion-engined vehicles for many years after that point.
"We are still committed to developing a wide range of power source for our vehicles – petrol, diesel, CNG, hybrid, plug-in hybrid and pure electrification," Welsch added. "Even if we know there's a plan for 25% of our cars to be pure-electric in the future, that still leaves 75% where we have to answer to customer demands! There'll be many different solutions and they'll vary depending on the region."
Most car models have a life cycle of around seven years, so while Volkswagen will launch a final platform for standard petrol and diesel models in 2026, it's highly likely that you'll be able to buy a new, combustion-engined Volkswagen in Europe as late as 2037.
First contact: facelifted Kia EV6 will look even more like a UFO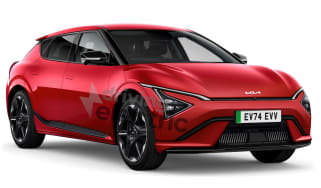 First contact: facelifted Kia EV6 will look even more like a UFO
Kia is readying an update for the EV6 crossover, which is set to include a new face and tech from the larger EV9
New Fisker Ocean Sport washes up in the UK: £36k for a 288-mile range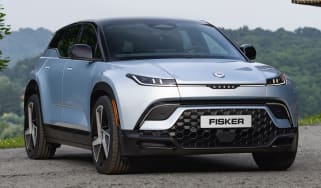 New Fisker Ocean Sport washes up in the UK: £36k for a 288-mile range
American EV startup Fisker has just launched its entry-level Ocean SUV in the UK, with a range of up to 288 miles
New Vauxhall Vivaro Electric is cheaper, yet has more range and tech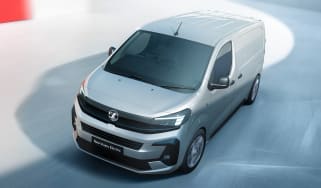 New Vauxhall Vivaro Electric is cheaper, yet has more range and tech
Vauxhall has given its Vivaro Electric panel van a mid-life refresh with a new face and some of the latest tech