Brexit trade rules could push up the price of electric cars
Brexit fine print means that if a deal is not reached, UK and EU-built EVs could face a 10% tariff due to foreign parts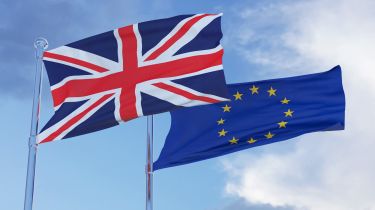 It's approaching four years since the UK left the European Union, but the true cost of Brexit could still still rise as new trade rules are projected to push up the price of electric cars.
The current post-Brexit 'rules of origin' require any EU-produced electric car to be made from at least 45% UK or EU-sourced parts by 2024, with a much stricter 50-60% requirement for battery packs.
Cars that do not comply with these rules currently face a 10% tariff which, the European Automobile Manufacturers Association (ACEA) warns will then be passed onto consumers on both sides of the channel.
It's not just the consumer that'll be affected, either; the ACEA estimates that this could cost UK and European carmakers as much as £3.75 billion over the next three years, with potentially 480,000 fewer vehicles being produced over that time period.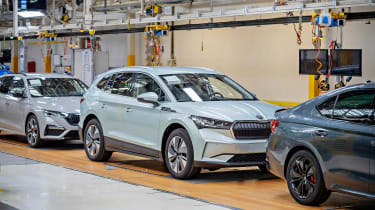 Industry bodies on this side of the channel are equally as worried about the Brexit rules coming into effect, with the chairman of the Society of Motor Manufacturers and Traders (SMMT), Mike Hawes commenting: "Imposing tariffs on electric vehicles traded between the UK and EU would damage the entire automotive ecosystem on both sides of the Channel."
"We urge the EU and UK to agree to a pragmatic solution quickly, because raising the cost of EVs will not only constrain the transition, but will limit consumer choice".
The only way to stop these rules coming into effect is for a trade deal to be agreed between both parties. Speaking last week, the Business Secretary Kemi Badeoch told the BBC that she was "optimistic" that an agreement of some form could be reached, but neither the UK or EU have detailed whether any negotiations are set to take place.
Click here to get all the details regarding the 2035 petrol and diesel ban, or alternatively, get DrivingElectric's thoughts on the matter here
DrivingElectric Awards 2024: the winners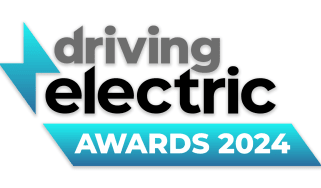 DrivingElectric Awards 2024: the winners
We celebrate the very best products in the EV world
Tesla Cybertruck: pricing and specs for Elon Musk's electric pickup truck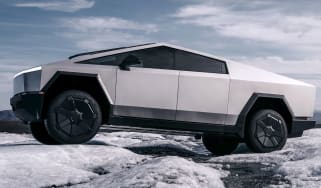 Tesla Cybertruck: pricing and specs for Elon Musk's electric pickup truck
The Tesla pickup truck is now on sale, with a range of up to 340 miles and a starting price of just over $60,000