Formula E-inspired Nissan Concept 20-23 previews hot electric Micra
Nissan's latest concept car comes in the form of a high-performance version of its upcoming city EV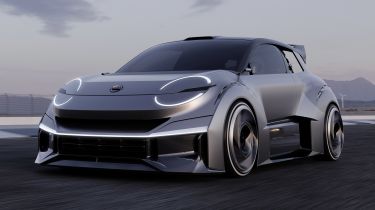 Nissan is preparing to revive the Micra nameplate with an all-electric supermini to rival the likes of the new MINI Cooper Electric. However, the maker has now unveiled a radical new concept car which hints towards a high-performance model that'll eventually go toe-to-toe with the Abarth 500e.
Dubbed the Nissan Concept 20-23, the Japanese maker's latest creation is the brainchild of Nissan's London-based design team (NDE), known for designing both the Qashqai and Juke crossovers.
This project is much different, however, as the Concept 20-23 has been described as a "no constraints" design, with inspiration taken from both Formula E and virtual sim racing.
As you can see from the images, the Concept 20-23 gets the same round headlights and taillights as the previously-unveiled small EV concept which has been pinned as the successor to the old Micra. These are inspired by Nissan's quirky retro-styled 'Pike' cars of the 90s, such as the Figaro coupe and S-Cargo van.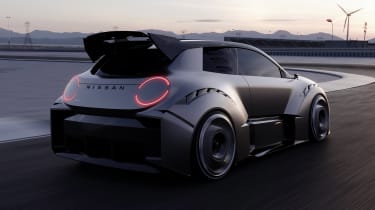 Less cutesy is the Nissan Concept 20-23's huge roof-mounted spoiler and air vents which instead act as a nod to the Japanese maker's successful Formula E racing team. Air curtains down the side of the car are designed to cool the brakes, while Nissan claims the wing at the rear actually provides downforce to aid handling.
Open the Concept 20-23's Lamborghini-style scissor doors and you'll find a Formula E-inspired steering wheel, as well as a large wraparound instrument cluster which is supposedly to resemble an online sim-racing setup. A strut brace bisects the cabin to improve the car's rigidity, while paddles behind the steering wheel will allow the driver to adjust the performance of the electric motor.
Speaking of the Nissan Concept 20-23's powertrain, very little has been said thus far, although we know the production electric Micra will share its underpinnings with the new Renault R5, expected to arrive next year. Hot versions of the Micra – previewed by the Concept 20-23 – will instead be direct competitors to the Alpine A290, which has also recently been teased with a bombastic concept car.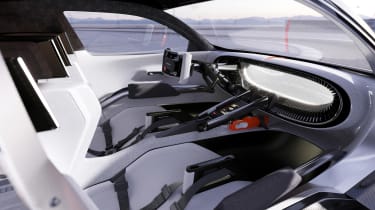 It's hard to pinpoint if and when we could expect a production version of the Concept 20-23 to enter the market, but it'd certainly be a while after the new Micra goes on sale, which is expected to arrive sometime towards the end of 2024.
Of course, Nissan isn't new to the electric car game; the Leaf hatchback was once the world's most popular EV, being one of the first mass-market electric cars to go on sale. However, the maker has since announced that every new model it introduces to Europe will, from now on, be fully-electric. This reaffirms Nissan's pledge to introduce 19 new EVs to market worldwide by 2030, with  many of these expected to come to the UK.
MINI Cooper Electric: pricing and specs for British-built electric supermini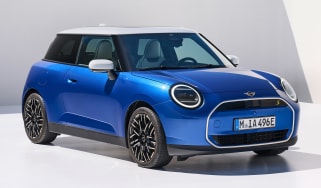 MINI Cooper Electric: pricing and specs for British-built electric supermini
Electric Renault 5: prices, 2024 launch date and teaser images of the MINI Cooper rival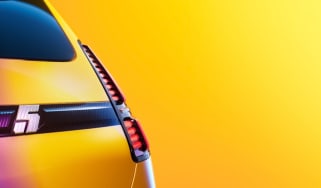 Electric Renault 5: prices, 2024 launch date and teaser images of the MINI Cooper rival
Big price cut: Electric Renault Megane prices slashed in time for Christmas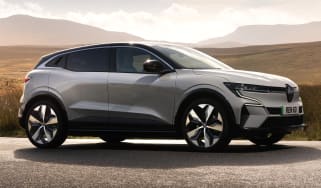 Big price cut: Electric Renault Megane prices slashed in time for Christmas
DrivingElectric Awards 2024: the winners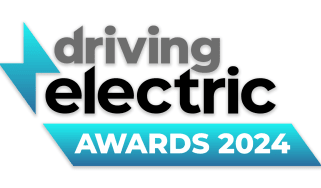 DrivingElectric Awards 2024: the winners
We celebrate the very best products in the EV world
Tesla Cybertruck: pricing and specs for Elon Musk's electric pickup truck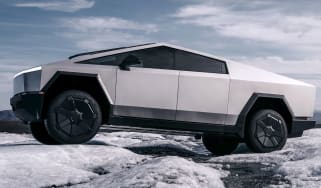 Tesla Cybertruck: pricing and specs for Elon Musk's electric pickup truck
The Tesla pickup truck is now on sale, with a range of up to 340 miles and a starting price of just over $60,000
MINI Cooper Electric: pricing and specs for British-built electric supermini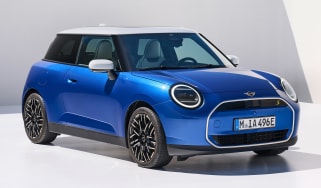 MINI Cooper Electric: pricing and specs for British-built electric supermini
MINI's latest electric hatchback introduces a revolutionary interior design, as well as larger batteries to provide a 250-mile range