New Toyota battery tech to deliver 500-mile EVs by 2026; 750-mile ranges to come
Toyota has revealed details on its latest battery technology, set to underpin its next generation of EVs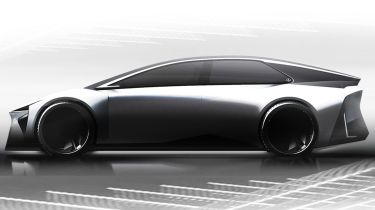 The Toyota bZ4X is currently the Japanese giant's only electric car on sale in the UK. However, big things are coming as Toyota has announced that it's developing all-new battery technology that's set to underpin a raft of upcoming EV, possibly with a range of over 750 miles.
Set to begin production in 2026, Toyota's next generation of electric vehicles will utilise one of three new battery technologies – dubbed 'Performance', 'Popularised' and 'High Performance'. The first of these promises a 20% reduction in the cost of the battery over the one used in the bZ4X; given the battery is often one of the most expensive components of an electric car, this is good news for consumers. 
Toyota says the Performance battery will be capable of sub-20-minute charges; the Hyundai Ioniq 5 can charge from 10-80% in just 18 minutes thanks to a maximum 233kW speed, so it's fair to assume Toyota's new electric cars will be able to charge at a similar rate – possibly faster.
Next up is the 'Popularisation' unit which Toyota says is designed to "support the wider appeal of BEVs by providing customers with a variety of battery options – similar to the choice they have today with different powertrains."
Headline figures for the Popularisation unit include a significant 40% reduction in cost versus bZ4X, but also 20% more driving range. It'll still being able to rapid charge in under half an hour. 
This is all thanks to the Popularisation battery's lithium-ion phosphate construction, which is said to utilise less expensive materials. Toyota says new models with this technology will make their debut sometime between 2026 and 2027, with these likely to form the lower end of the brand's lineup.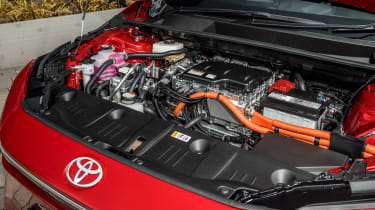 Finally, there's the 'High Performance' battery. While this is a way off yet – Toyota has earmarked a date of 2028 – it's quoted to offer a range of over 600 miles or 1,000km. This is achieved via a more efficient bi-polar battery chemistry, with the hi-tech battery costing 20% less than even the upcoming 'Performance' battery pack.
That's not all, as Toyota has also stated that even more advanced versions of the 'High Performance' battery are in the works, possibly providing a range of almost 750 miles (1,200km). When these will arrive is still under wraps, though.
This news will likely evoke a sigh of relief for Toyota fans and stockholders alike; the Japanese maker hasn't exactly been at the spearhead of the current electric-car transition, nor has it yet come close to delivering its promise of 11 new EVs by 2030. There's still a way to go, though, and getting over the hurdle of battery development should enable Toyota to successfully electrify its fleet and thrive in the new zero-emissions motoring world.
BMW i4 facelift to topple Tesla with huge range and tech upgrades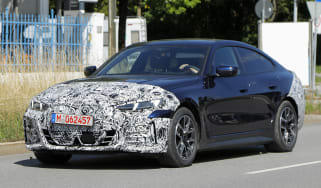 BMW i4 facelift to topple Tesla with huge range and tech upgrades
An updated version of the BMW i4 has been spotted testing, likely sporting a longer range and the latest technology
Electric BMW iX2 is set to take the kidney grille to the next level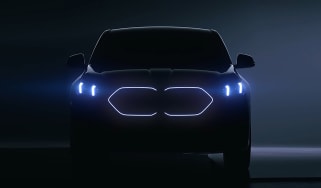 Electric BMW iX2 is set to take the kidney grille to the next level
BMW has teased the highly-rumoured iX2 coupe-SUV, which has been revealed to get enlarged illuminated kidney grilles