New Volvo EM90 electric MPV is a branch of IKEA on four wheels
Volvo's huge electric MPV gets six seats, two 15-inch screens and a 458-mile CLTC range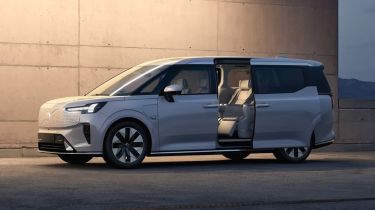 The Volvo EM90 has been revealed as an ultra-luxurious electric MPV that, at over five metres long, sits at the opposite end of the EV scale as the Swedish brand's second-most recent model, the tiny Volvo EX30 crossover.
Designed primarily for and due to go on sale first in China, the Volvo EM90 joins a growing selection of luxurious multi-passenger vehicles such as the Maxus Mifa 9 that are currently seeing huge success in the far east – especially in all-electric form.
Volvo describes its latest creation as a "Scandinavian living room on the move" – and measuring over five metres in length, it's probably even larger than the lounges in most people's homes. The EM90 gets a smooth front-end design – no doubt to aid airflow – plus the same 8-bit-style headlight design as the new Volvo EX90 flagship electric SUV. A large panoramic sunroof should flood the cabin with light, while MPV-style sliding rear doors provide an easier entry and exit for the pampered passengers.
If you're lucky enough to have travelled in a business-class airline seat – and if you're able to afford the EM90's expected £100,000+ price tag, you probably are – then you'll feel right at home in one of the electric Volvo MPV's six captain's chairs. There's a 15.4-inch touchscreen in the front, with rear passengers able to marvel at an additional 15.6-inch display that folds down from the ceiling; additional screens on the doors showcase the time and allow those lucky enough to be chauffeured around in the EM90 to adjust their individual climate zones.
Fittingly large is the Volvo EM90's 116kWh battery pack which, according to the Swedish brand, is sufficient for a range of up to 458 miles on the Chinese Light-Duty Vehicle Test Cycle (CLTC) – you can expect this figure to drop significantly if/when the EM90 is subjected to Europe's more stringent WLTP tests. A single 272bhp electric motor that's mounted on the rear axle is able to shift the Volvo's 2.7-tonne bulk from 0-62mph in just 8.3 seconds.
As mentioned above, the Volvo EM90 is set to go on sale first in China, likely costing over the equivalent of £100,000. It hasn't been confirmed for the UK yet, although we wouldn't entirely rule it out, especially given the quiet success of imports like the Toyota Vellfire, as well as existing models such as the Mercedes EQV in the UK as luxury VIP transport.
Can't wait for Volvo's electric MPV? Check out our list of the best electric and hybrid seven-seaters...
BMW i4 facelift to topple Tesla with huge range and tech upgrades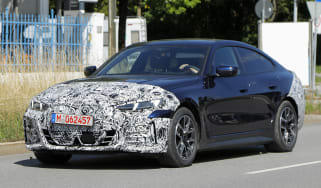 BMW i4 facelift to topple Tesla with huge range and tech upgrades
Volvo EX30 electric SUV: prices, specs and ride review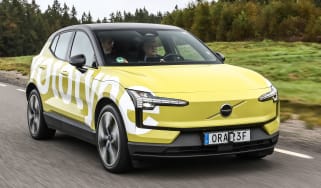 Volvo EX30 electric SUV: prices, specs and ride review
DrivingElectric Awards 2024: the winners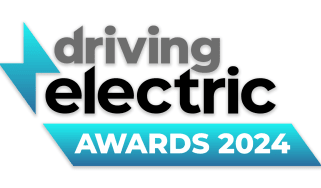 DrivingElectric Awards 2024: the winners
We celebrate the very best products in the EV world
Tesla Cybertruck: pricing and specs for Elon Musk's electric pickup truck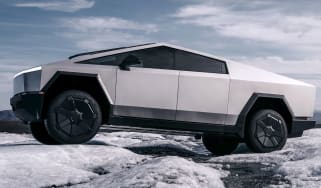 Tesla Cybertruck: pricing and specs for Elon Musk's electric pickup truck
The Tesla pickup truck is now on sale, with a range of up to 340 miles and a starting price of just over $60,000