New ARK Zero is the cheapest electric car you can buy in the UK
The ARK Zero has arrived as a cheap electric quadricycle to rival the Citroen Ami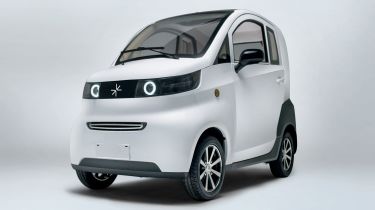 Electric cars are steadily becoming more affordable to the masses, but the average model will still set you back over £30,000. 
But what if you don't have that much to spend? What about if you only have, say, £5,995? Well, you're in luck as the ARK Zero has arrived as the UK's cheapest new electric 'car'.
Like the previous record holder, the Citroen Ami, the ARK Zero is actually classed as a quadricycle. This means that it cannot only be driven by those with a full driver's licence, but by those with a moped licence, too. You can't take it for a spin with just a provisional licence, though.
Powering the shopping trolley-sized Zero is an electric motor that produces 3bhp – almost a third of the Citroen Ami's comparatively monstrous 8bhp output. The question of how fast the ARK Zero reaches 62mph is a rhetorical one as the teeny EV has a maximum speed of 28mph, meaning it cannot be used on the motorway.
Still, ARK believes this should be sufficient for where the Zero is primarily designed: the city. Here, the British-Chinese brand claims its budget electric car will offer a range of up to 50 miles, which is actually four miles more than Citroen's official figure.
Once the battery runs dry, owners can charge the ARK Zero using the included Type 1 cable which you can use to plug-in at any standard three-pin socket. A full charge is said to take anything between six and eight hours, though; an MG4 can top-up at a public DC rapid charger from 10-80% in just 35 minutes.
The ARK Zero measures just 2,500mm long, which is over a metre shorter than a MINI Electric. Despite its minute footprint, ARK says that the Zero has enough space for a driver, a passenger and even a dog (other furry companions should also be compatible!). The driver and passenger sit in front of one another, while a standard-fit glass sunroof and electric windows should help make the cabin feel a little less claustrophobic.
The Zero's biggest rival will undoubtedly be the Citroen Ami, as well as its Italian counterpart, the Fiat Topolino – if that car ends up coming to the UK. Unlike the relatively spartan Ami, the Zero gets quite a lot of standard equipment including a colour instrument cluster, a Bluetooth radio and speaker system, a heater and even a reversing camera.
Buyers can place their orders for the ARK Zero now which, as mentioned, starts from just £5,995 – almost a grand less than the Ami. ARK says deliveries are expected to begin within the next 14-16 weeks.
BMW i4 facelift to topple Tesla with huge range and tech upgrades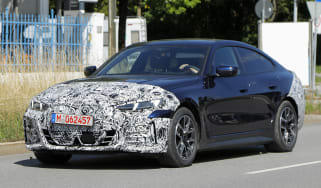 BMW i4 facelift to topple Tesla with huge range and tech upgrades
An updated version of the BMW i4 has been spotted testing, likely sporting a longer range and the latest technology
Electric BMW iX2 is set to take the kidney grille to the next level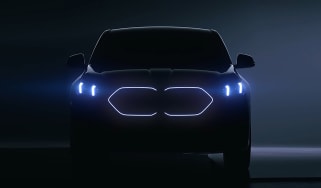 Electric BMW iX2 is set to take the kidney grille to the next level
BMW has teased the highly-rumoured iX2 coupe-SUV, which has been revealed to get enlarged illuminated kidney grilles