Sono Motors Sion: production-ready solar-powered car unveiled
Prices start from just over £21,000 in Europe, with production to begin in the second half of 2023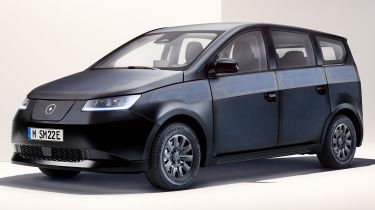 German start-up Sono Motors has unveiled the production-ready version of its solar-powered electric car, the Sion. Over 19,000 reservations have already been taken for the Sono Motors Sion, which the brand says will start from just over €25,000 in Europe (roughly £21,000 at the current exchange rate).
There have been some changes made to the car's design since we drove a prototype earlier this year, including new headlights and 3D taillights, plus a new reversing camera and charging port. Sono Motors says it has also boosted storage space in the cabin, where there are also new designs for the front seats, steering wheel and rear bench. The brand will also offer new colour and trim options for the interior.
You still get a digital driver's display behind the wheel, paired with a touchscreen mounted on the dashboard. There are only two buttons on the Sion's dashboard – one of which is for the hazard lights – but above them is a layer of moss from Iceland, displayed behind an illuminated case running across the dash that works as a natural air-purification system for the cabin.
While the looks of the Sion have been updated, it still uses a 54kWh battery for a range of 190 miles. However, Sono Motors claims that the energy generated from the solar cells in the sides, bonnet and roof of the car should extend its range by an average of 70 miles, or up to 152 miles, per week. 
We're told that this means drivers in cities will have to charge their Sion up to four times less than a conventional electric car with a similar battery size. Sono Motors reckons this is sufficient to make electric-car ownership more feasible for those without off-street parking where a home wallbox could be fitted. There is still a conventional charging port in the Sion's nose and, thanks to 75kW rapid charging speeds, a 10-80% charge should only take around 35 minutes.
Production is slated to begin in the second half of 2023, with the Sono Motors Sion to be built in Finland by another firm called Valmet Automotive. The brand is currently focused on delivering the first Sions to customers in a handful of European countries including Germany, Austria and Switzerland, with no plans at the moment for a right-hand-drive version to be sold in the UK. But, Sono Motors says by the end of the decade, over 250,000 Sions are expected to roll off the production line.
Over the next few months, the Sion is set to undergo extreme weather testing in Europe and the US, as well as crash testing, optimising the solar technology and refinement of the driving dynamics through testing on track and public roads.
The Sono Motors Sion isn't the only solar-powered electric car to edge closer to production this year. Back in June the road-going version of the Lightyear 0 was unveiled with a range of 388 miles. However, with prices starting from over £210,000, it is a much more exclusive solar electric vehicle (SEV) than the Sion.
New MG4 EV electric hatchback starts from £25,995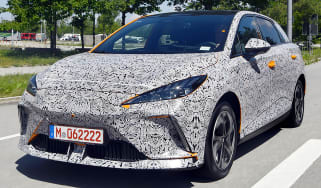 New MG4 EV electric hatchback starts from £25,995
MG's Volkswagen ID.3 rival will be one of the cheapest EVs on sale. We've driven a prototype
Can solar panels charge an electric car?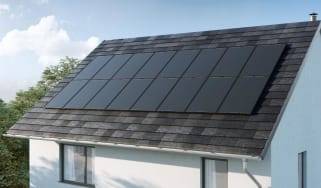 Can solar panels charge an electric car?
Using solar panels to charge your electric car can save you money in the long run. Here's everything you need to know about charging an electric car w…