New electric DeLorean teased ahead of August debut
The reborn brand confirms its electric sports-car concept will be revealed at California's Pebble Beach car show in August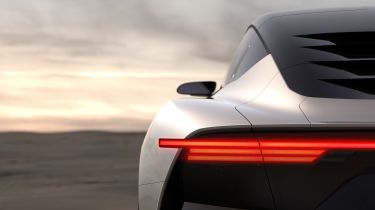 The revived DeLorean Motor Company has announced the reveal of a new electric sports car, alongside a teaser image of its rear lights. The concept will make its debut on 18 August at the Pebble Beach Concours d'Elegance – an annual high-end classic-car event in Monterey, California.
DeLorean calls its "long-awaited concept car" the culmination of a 40-year history with design house Italdesign and describes its look as "a new interpretation of a modern icon". The original DeLorean DMC-12, which launched in 1981, famously starred in the Back To The Future trilogy, modified to travel through time.
The partial rear-end image of the car that has been released shows the concept features slim, rectangular red lights stacked three deep, which are likely to span the width of the car.  The bodywork is finished in the iconic stainless-steel hue of the original, but the roof is finished in gloss black.
It also appears there's no rear windscreen, but a louvred panel instead – another nod to the original. While this won't aid rear visibility, this issue is likely to be circumvented by a rear-facing camera.
According to the brand's chief marketing officer Troy Beetz: "Excitement is rising like the doors of our iconic sports car, and we are revealing the next-generation prototype three days earlier than planned on the most prestigious stage at Pebble Beach."
When it arrives, the new DeLorean will become the latest in a line of EVs to have been inspired by past models, including the Fiat 500, the MINI Electric, the Volkswagen ID.Buzz, the reborn Renault 5 and the Opel Manta GSe concept.
Top 10 best plug-in hybrid SUVs 2022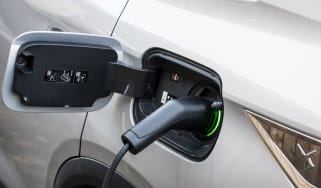 Top 10 best plug-in hybrid SUVs 2022
The finest plug-in hybrid SUVs offer low running costs, enough electric range for daily use and excellent practicality. These are the best plug-in hyb…
Top 10 best hybrid cars 2022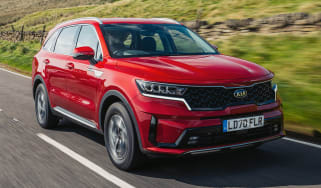 Top 10 best hybrid cars 2022
The best hybrid cars on sale in the UK right now will help reduce your fuel bills without needing to be plugged in. These are our favourites...
Best electric-car deals UK 2022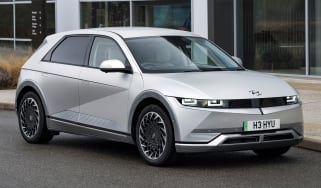 Best electric-car deals UK 2022
Looking to buy a new electric car using Personal Contract Purchase (PCP) finance? Here are the deals on offer from electric-car manufacturers right no…