New report estimates half a million chargers or more needed by 2035
EV Energy Taskforce identifies five 'key conditions' for charging infrastructure development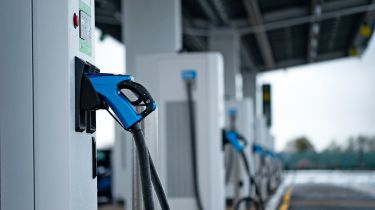 The UK will need a network of between 253,000 and 661,000 electric-car charging points by 2035 in order to hit its net-zero target. That's according to a new report from the government-backed Electric Vehicle Energy Taskforce, which includes representatives from the energy, transport and infrastructure industries.
The report identifies a 'central estimate' of 490,000 chargers being required by 2035, up from the less than 30,000 that are in place today. Its modelling assumes that points will be built "ahead of need" to encourage uptake of electric vehicles, but also to a schedule that sees operators gain a return on their investment. An estimated £7 billion will need to be invested between now and 2035 to hit this target, the taskforce says, adding that it believes most of this can be delivered by the private sector.
In contrast to a recent report from Connected Kerb and others, which emphasised the importance of on-street slow chargers for those without access to off-street parking, the EV Energy Taskforce's document says that local rapid-charging hubs will be key to serving this market. It notes that "higher energy throughput gives such installations the potential to offer better economic returns than on-street charging and, importantly, be price competitive for users".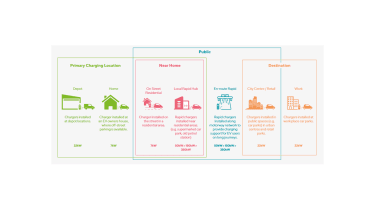 In addition to estimating the number and type of chargers needed, the taskforce has also identified five 'key conditions' to create the 'sweet spot' for a successful transition to electric vehicles in the UK. It says this will need "co-ordinated action from the energy, infrastructure and automotive sectors, as well as engagement from users".
The five conditions identified are, first, that public charging needs to be built "ahead of need" to gain consumer confidence; second, that local authorities have the tools, capabilities, powers and resources to ensure integrated energy and transport planning; third, that charging points have to be "visible, accessible, connected, secure and interoperable" to gain consumer confidence; fourth, that smart charging is essential; and fifth, that informing, educating and protecting EV users is critical to create the understanding necessary for mass uptake.
Speaking at the launch of the taskforce's report in Westminster, transport minister Trudy Harrison MP said: "[This] plan comes hot on the heels of our EV Infrastructure Strategy, which sets out our expectation to see around 300,000 chargers across the UK by 2030. The insight of industry is crucial as we roll out the strategy, and I look forward to continuing to work together as we drive towards our cleaner, greener EV future."
Top 10 best plug-in hybrid SUVs 2022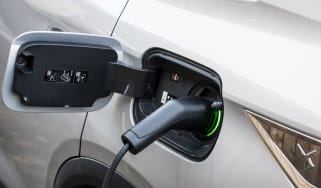 Top 10 best plug-in hybrid SUVs 2022
The finest plug-in hybrid SUVs offer low running costs, enough electric range for daily use and excellent practicality. These are the best plug-in hyb…
Top 10 best hybrid cars 2022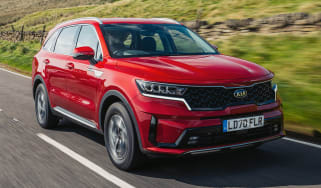 Top 10 best hybrid cars 2022
The best hybrid cars on sale in the UK right now will help reduce your fuel bills without needing to be plugged in. These are our favourites...
Best electric-car deals UK 2022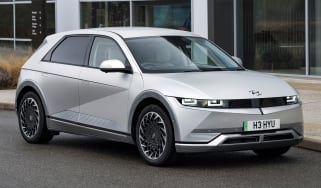 Best electric-car deals UK 2022
Looking to buy a new electric car using Personal Contract Purchase (PCP) finance? Here are the deals on offer from electric-car manufacturers right no…