Warrantywise CEO calls for more qualified electric-car technicians
As the number of electric cars on UK roads increases, concerns are being raised about the number of qualified technicians able to service them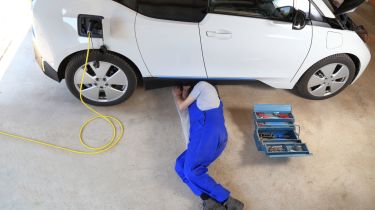 With the number of electric cars on UK roads continuing to rise, some in the motor industry are raising concerns about the number of qualified technicians capable of servicing them after manufacturers warranties and service plans end.
Warrantywise CEO Lawrence Whittaker, whose company provides coverage for used cars, said: "There are more zero-emission and plug-in hybrid vehicles on the road than there are specialist third-party mechanics and skilled labour to maintain them. That's the simple maths."
Whittaker added, "the Institute of the Motor Industry (IMI) agrees and is calling for a £15m funding injection from the Government to help address the skills gap." The IMI's workforce includes a total of 238,000 motor technicians across the UK, but currently just 15,500 of those – or 6.5% – are 'Techsafe' registered and qualified to work on EVs.
Electric cars are being sold with warranties ranging from three to seven years in duration, and are less expensive to maintain than their combustion-engined counterparts. However, when issues do arise, the presence of complex, high-voltage electrics means DIY repairs are impossible for a lot of drivers.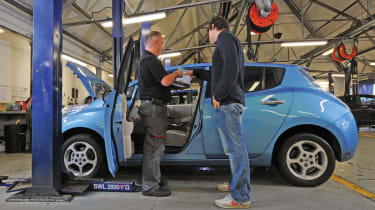 Whittaker added: "with such hard deadlines in place for the electrification of all personal transport set by the Government, the onus is on that same Government to think about the wider implications of where all these cars will be maintained, and prioritise the incentivisation of training to cultivate the next generation of technicians to step into the role.
"The Government needs to work with bodies like HEVRA to show the workforce that training as an EV technician is a rewarding and interesting career, and one which is appealing to school and university leavers, and those already employed in the sector alike."
HEVRA, the Hybrid and Electric Vehicle Repair Alliance, has a network of member garages with the right tools and qualifications to diagnose and fix electric vehicles. It currently has just over 180 specialist garages in its ranks, with plans to add another 120 over the course of 2022 to keep up with demand. But according to Whittaker, the organisation would need to add another garage every day between now and 2025 to keep pace.
Last month, electric cars made up 17.7% of all new-car registrations, according to the Society of Motor Manufacturers and Traders (SMMT), with 10,417 new EVs hitting UK roads. The SMMT has also forecast registrations of battery-electric cars to grow by 61% in 2022 and that by the end of the year, almost one in four new cars will come with a plug.
Tesla Model 3 facelift will be a double-edged sword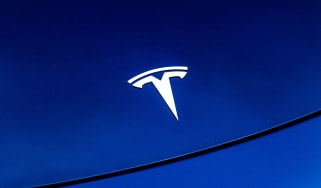 Tesla Model 3 facelift will be a double-edged sword
Tesla's updated EV will have an improved interior, greater range and a more affordable price – as well as one unfortunate drawback
Volkswagen ID. Buzz LWB is a retro, seven-seat electric MPV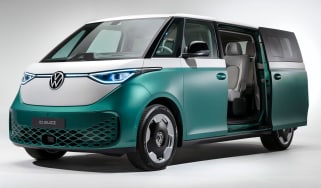 Volkswagen ID. Buzz LWB is a retro, seven-seat electric MPV
Volkswagen has unveiled a larger version of its ID. Buzz EV, boasting more seats and a larger battery with more range
Abarth range to expand with lighter, faster EVs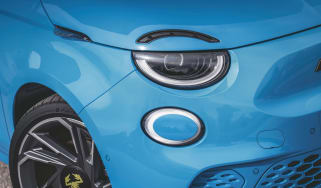 Abarth range to expand with lighter, faster EVs
Italian sports car brand will stay wedded to Fiat, but is eyeing up a faster 500e, plus tuned versions of upcoming crossover