Energy price cap rise: how will electric-car charging be affected?
Annual home charging costs could go up by around £200 a year for the average driver following price cap rise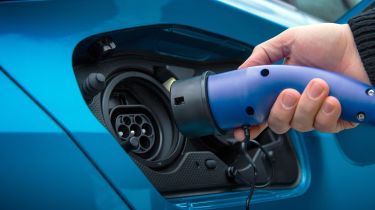 A greatly reduced 'cost per mile' compared to petrol and diesel-fuelled vehicles has always been one of the key attractions of running a fully electric car. However, Ofgem's increase of the UK energy price cap by 54% could eat into some of that advantage.
According to Octopus Electric Vehicles, the move could up the average monthly cost of charging by £16 – or £192 per year – for those on a standard variable electricity tariff. Octopus CEO Fiona Howarth points out that "drivers filling up at a low-cost overnight rate on an EV-specific tariff like Octopus Go [are still] saving over £1,000 every year compared to fuelling a car with petrol."
The RAC is urging electric-car drivers to check their domestic electricity tariffs. Spokesman Rod Dennis said: "If they're on a standard variable-rate tariff, they're likely to be hit with some hefty increases, so it can make a lot of sense to swap to one that's specifically designed for EV drivers and offers cheaper overnight electricity prices.
However, consumer website MoneySavingExpert has recently pointed out that many energy providers have pulled these tariffs entirely, or made them unavailable to new customers. The lowest off-peak rates still offered are from EDF and Octopus Energy, at just 4.5p and 7.5p per kWh respectively. EDF says it intends to maintain that low rate, while Octopus raised its tariff from 5p per kWh in late 2021.
Some industry sources have warned that increasing energy costs could hit demand for electric cars and slow down the rapid rate at which EV registrations have increased in recent years. However, a spokesperson for trade body Energy UK, which represents providers, said "it's worth noting that this is an exceptional period. While the consequences will be with us for some time, normality will resume; long term, electricity will be getting cheaper."
Ben Foulser, KPMG UK's head of future mobility, said: "Energy prices are a consideration for those thinking of switching to an electric vehicle. But petrol and diesel prices have also risen to their highest point for eight years. In assessing their outgoings against a rising cost of living on many fronts, it may well be that some people hold off that EV purchase for now and take stock. But others will still make the transition, factoring in total cost of ownership savings and driven by a desire to be more sustainable."
Where can I buy hydrogen and where is my nearest hydrogen filling station?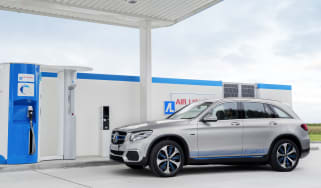 Where can I buy hydrogen and where is my nearest hydrogen filling station?
A guide to where you can find UK hydrogen fuel stations for filling up a hydrogen fuel-cell car
Tesla Supercharger network: complete guide to Tesla charging stations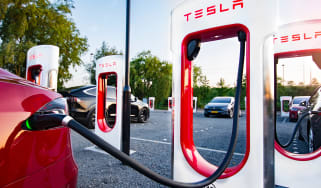 Tesla Supercharger network: complete guide to Tesla charging stations
The Tesla Supercharger network is expanding fast, providing reliable rapid charging throughout the UK to Tesla and non-Tesla owners alike
Top 10 best electric SUVs 2022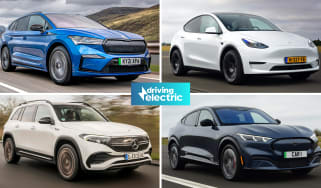 Top 10 best electric SUVs 2022
Electric SUVs combine style and practicality with low running costs, making them a very popular choice in the UK. Here are our top 10 favourites to bu…