Osprey announces 150 new electric-car rapid charging hubs for the UK
First location in Wolverhampton to open in October 2021, with nine more to begin construction this year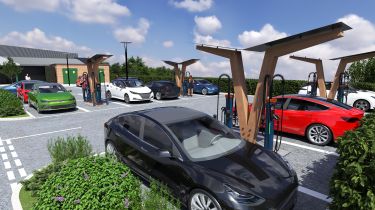 The Osprey (formerly known as Engenie) electric-car charging network is set for major expansion, in the form of 150 new rapid-charging hubs around the UK. The £75 million project will see up to 12 150-175kW chargers at each location, eventually totalling 1,500 individual units.
A site adjacent to the A463 near the M6 in Wolverhampton will be the first of the new hubs to go live, scheduled for October 2021. Construction on a further nine locations will be underway before the end of 2021, with the full complement of 150 hubs set to take four years to finish.
The sites where construction will begin imminently are in Banbury (on the M40), Suffolk (on the A14), Essex (on the A127), Glasgow (on the M8), East Lothian (on the A1), Birmingham (on the M6), Croydon (on the A23), Crewe (on the A534) and Brackley (on the A43).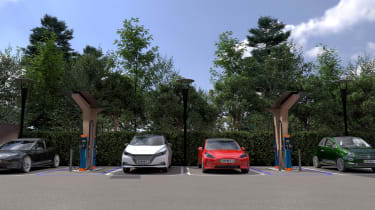 According to Osprey, all of the 150 planned locations will be "conveniently located on A-roads and motorways, near food and drink amenities". Sites in the first batch are adjacent to major retailers, including Costa Coffee, Lidl, Aldi, Pizza Hut, KFC and Curry's PC World.
In addition to its scale, the Osprey rollout is notable for being the first time charger optimisation technology from Kempower has been publicly deployed in the UK. This is said to allow "every vehicle to charge at its maximum rate throughout its entire charging cycle, without impacting other vehicles". It does this by optimising grid connections, meaning more chargers can be installed per site than traditional chargers, without a need for more power.
Commenting on the announcement, Ian Johnston, CEO of Osprey Charging, said: "In less than nine years' time, buying a new petrol or diesel car will be impossible, so it's crucial that public charging infrastructure stays ahead of the curve. Through this rollout we will make charging anxiety a thing of the past. High-powered, multi-charger hubs will herald a new era of public EV charging – enabling mass EV adoption and a clean transport revolution."
Top 10 best seven-seater electric and hybrid cars 2021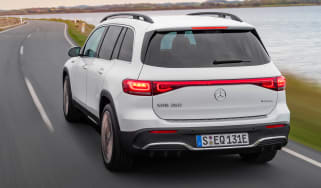 Top 10 best seven-seater electric and hybrid cars 2021
If the regular crop of electrified SUVs and family cars don't provide enough practicality for you, then take a closer look at the range of electric an…
EV36Zero and Nissan's road to carbon neutrality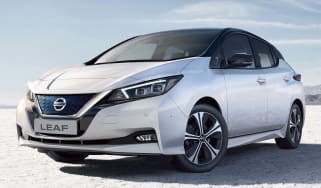 EV36Zero and Nissan's road to carbon neutrality
How the EV36Zero hub in Sunderland is set to take Nissan a step closer to its sustainability goals
Top 10 best luxury electric cars 2021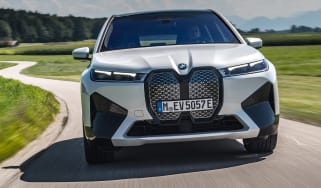 Top 10 best luxury electric cars 2021
From Audi to Tesla, here are our top picks of the most luxurious zero-emissions motoring options on the market right now